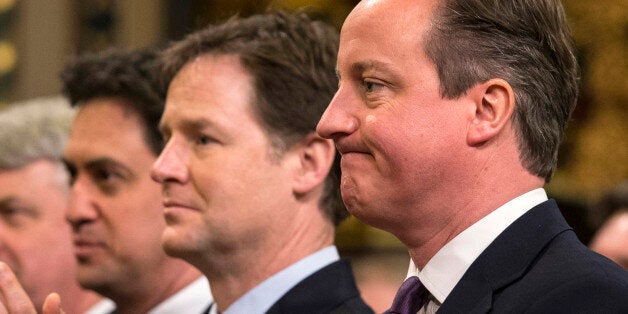 In just over a year's time the nation will take to the polling booths, bolstered by the months of political campaigning that precede every General Election.
In the 2010 General Election, the youth turnout was 44%, and only 32% of 18-24 year olds say they are absolutely certain to vote in 2015, (compared with 74% of those over 65). Political parties are doing little so far to target this disinterested section of society.
Despite promises of a turnaround on the Coalition's economic policies by Ed Miliband - including the university fee rise - and assertions by David Cameron and George Osborne that the Conservatives will continue with their budget plan until 2017, but it seems that no consideration has been made to how far students will be affected by these plans. Students are an undeniable way for the parties to gain more votes, especially in crucial swing areas like Lancaster and Fleetwood, the constituency of the University of Lancaster, Tory-held but only by 0.39%.
Since January key issues surrounding students in the upcoming elections, housing, youth unemployment and tuition fees have been discussed and ideas put forward. Now is the time to start thinking, as a student, about what you want and who will be able to achieve that for you.
Tories have had some success with unemployment, according to information published in February, the figures have dropped 125,000, and Employment Minister Esther McVey highlighted how "youth unemployment continues to fall". However, there has been a drop of around 29,000 in the number of young people in part-time employment, a figure that isn't positive for students looking for part-time work.
Miliband has proposed injecting £8million to tackle unemployment, particularly in hard-hit areas like the North East, but Labour have not yet addressed whether or not graduates will benefit from this funding. It also begs the question whether Labour are promising away funds they do not yet have.
Students are faced with some difficult choices when it comes to the elections next year, hopefully before then the parties announce more legislation directly appealing to students, harnessing the potential voters out there.