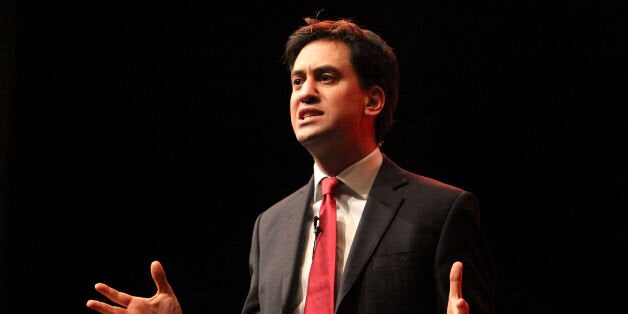 Labour is reviewing university tuition fees as a report in The Sunday Times claimed Ed Miliband could commit to slashing them by at least £3,000 a year.
The newspaper claimed Labour could pledge to cut the £9,000 maximum fee to £6,000, or possibly further to £4,000 under more radical plans. A third proposal involves scrapping tuition fees altogether and replacing them with a graduate tax.
The report comes after new estimates suggested that the cost to the public purse of unpaid student loans could eventually end up cancelling out the money raised by the coalition's highly controversial move to triple fees to a maximum of £9,000 in 2012.
Asked about tuition fees, Danny Alexander said: "This seems to be another Con/Dem policy that simply is not working, the rate of default emerged this week and it's very high.
"Ed Miliband has gone on the record in the past in saying this is a policy that we are looking at, I expect it is a policy that we will address in our manifesto and I hope that we are able to offer a better solution to the students of this country and to the finances of this country than that which we have seen from the Conservatives."
Asked if Labour could simply get rid of the fees, he said: "We are dealing with this as part of our policy review process, I expect it's an issue we will address in our manifesto but it's very clear that even on the Government's own evidence this is not a policy that's working."
Meanwhile, Alexander's shadow cabinet colleague Caroline Flint said Labour was "making the weather" on the big issues facing the country and said the Conservative Party should be more worried about opinion polls.
An Observer poll today showed Labour's lead being cut to just one point, with a backing of 33%, down two points from a fortnight ago. The poll showed the Tories on 32%, up two points, indicating a continuing bounce from George Osborne's Budget in March.
But a YouGov poll for The Sunday Times made better reading for Labour, with the party posting a seven-point advantage over the Tories. The survey put Labour on 40%, with the Conservatives on 33%
Asked about the polls on Sky News's Murnaghan programme, Ms Flint, the shadow energy secretary, said: "I think we are making the weather. What are we talking about today? We're talking about energy market reform and a price freeze. (Miliband) set that going last year at our party conference and we haven't stopped talking about it ever since and he absolutely battered David Cameron last week.
"Polls vary - today there's one poll where we're 1% ahead, there's another poll where we're 7% ahead. The truth is if we were in a normal election cycle we'd be on the short campaign to a general election now.
"The party that should be really worried is the Conservative Party because based on these polls there's no way that Cameron could win."
She added: "We have a united party, the Tories don't. We have won 2,000 extra councillors over the last few years, 60 more Labour councils have come to us, but also we are wiping the floor with them in by-elections."
Labour's chief election strategist has dismissed claims of a feud in the party's high command as he set out his vision for a "credible, radical" manifesto for next year's polls.
Douglas Alexander brushed off a Mail on Sunday report which claimed party enforcer Michael Dugher attempted to resign from Labour's election team over a "safety first" strategy adopted by leader Ed Miliband.
Alexander also denied claims that he had sacked American campaigning guru Arnie Graf, which is said to have further fuelled the row with Dugher, saying the community organiser is "absolutely" going to be involved in the 2015 general election campaign.
The shadow foreign secretary told BBC One's Andrew Marr Show: "I don't think it's a great headline for the newspapers saying 'Labour team united and working for a victory' so I think we can dismiss some of the headlines.
"One of the insights of this generation of Labour leaders is that it's a totally false choice to be credible or radical. If you're not credible then people won't trust you with the governance of the country. If you're not radical people just say you're all the same. That's why I believe that we will offer credible and radical policies."
Alexander also swept aside concerns about Labour's declining opinion poll lead as he claimed the party can dominate the centre ground and win the election.
He said the Opposition would soon set out more policies, saying Lord Adonis's growth commission would report "in the coming days".