Sportswear brand Lija is unusual for two reasons: first, it has been known to actually inspire women to try sport (rather than women buying it just for necessity) and two, the design is driven first by style then by the sporting requirement.
Style-driven sportswear could go horribly wrong - for instance, if certain aspects of the sporting needs are sacrificed for style detail, but the impressive thing about the Canadian brand that has recently arrived in House of Fraser stores, is that the clothes are seriously beautiful, hard-wearing and at the top of the game.
But more of that later on in our review.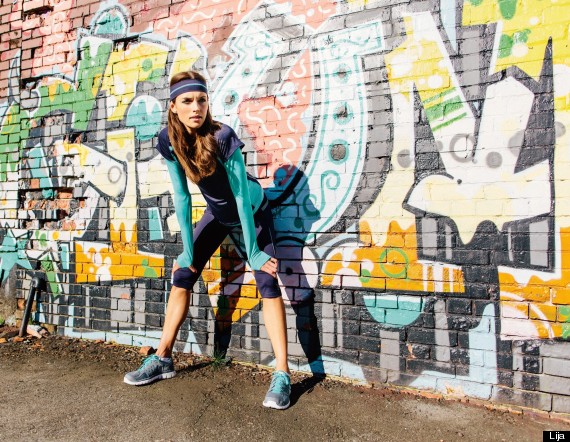 SEE ALSO:

Naked Ballerina Photographs Showcase The True Power Of A Woman's Body

Tried And Tested: Strength Training Made Me Feel Like Superwoman
Although there are several ranges - golf, tennis, running, yoga, training and studio - it actually started off as a golf clothing line. Founder and designer Linda Hipp had a eureka moment, quit her job and started her own business.
For the first few years she had no employees, and now the company has picked up over 20 sales reps across the world and 23 employees in Vancouver.
Here she answers a few questions...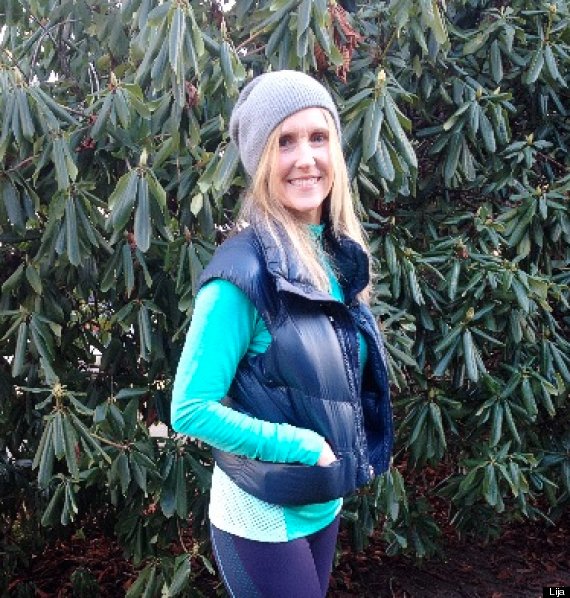 Linda Hipp
We're not totally impressed by the selection that mainstream sports brands have for women here in the UK - is it a different story across the water?
Retailers in North America have drastically improved and increased their selection for women to offer a broader and more diverse selection of active and lifestyle apparel. We've seen a huge growth in active apparel available for women as well as active inspired high street fashion and I believe that trend will continue throughout the UK and Europe.
I've also heard that some brands design for men and then tweak it so that it can be worn by a woman - you obviously approach it rather uniquely from a fashion standpoint - is that what makes the brand successful, do you think?
Women have such different needs than men from fit to function to style. All of these needs have to be addressed in the early stages of development. The support office at Lija is filled with women with very busy lives. We care about style and believe in a healthy and active lifestyle. We design for like-minded women and understand what they're looking for in active apparel.
Story continues below the slideshow:
Women like to shop fashionably and obviously they don't switch this side of their brain off just because they are shopping for sportswear - do you think that by wearing better looking sportswear, it's a good mindset to have so that women then don't view exercise as a chore or something negative?
I believe when you look good, you feel good; and when you feel good, you'll perform better. I've spoken to so many women that have been discouraged by non-functioning active apparel or even the inability to find something that fits their body and their individual style.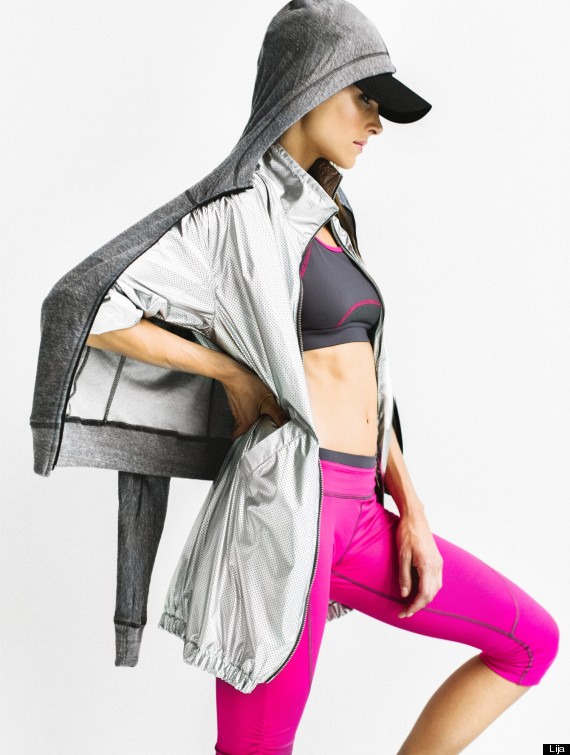 Your own journey has been around creating 'fashionable golf clothes' - why has women's fashionable sportswear been such an afterthought for other companies, and why is it so important for you?
There was a lack of golf apparel dedicated to a younger, more style-conscious golfer. The clothing offered at the time was basically "sized down" mens' clothes for women. It just wasn't appealing. We created women's apparel that was functional, sleek and brought fashion to the fairways. We quickly became one of the leading women's golf brands in North America because we filled a void that was desperately needed.
I think in years past, the women's sportswear market has represented such an insignificant share that bigger companies haven't paid attention. When I started to bring fashion to golf it was almost for selfish reasons. I wanted to look good and feel confident when golfing. Today, with sportswear, it's much bigger than that.
I recognise the impact that we're having on women's lives and I want to continue to offer boundary-pushing active apparel that builds confidence and provides unique style to all those women who want to look and perform great in their healthy and active lifestyle.
Review:
Tried: Lija contrast panel tank in raspberry and lemon, £45, and swirl run pants in mariner, £70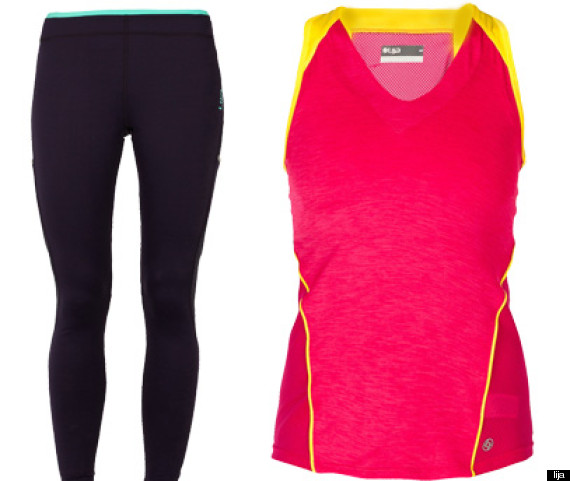 Appearance: In my wardrobe, this is easily the most beautiful, fashionable set of sportswear I own. The design detail is incredible: on the run pants, there are mesh panels to allow the skin to breathe, tiny pockets lined with reflective strip and zips along the ankle that look strong and do up easily. The top is a brilliant shade of pink with a mesh back and v-shaped neckline - all the material feels expensive, smooth and strong.
In action: The best thing about the sportswear is that it has secret panels that hold you in - I mean my tummy just isn't that flat, but seeing how the clothes shape and neatly tuck in my body, it actually empowers me to work out because I like how I look. There is no chafing, the mesh panels also do a good job of keeping me cool.
Verdict: I'm actually really proud to be seen in this kit - I think it looks fresh, different and is clearly superb quality. Also - the running pants manage the nigh-impossible task of producing no camel toe. Although the prices are higher than standard brands like Adidas or Nike, you can tell that it will last forever, and more important, you will want to wear it over and over again which is a good incentive for exercise as any!