 George W Bush is displaying his slightly eerie portraits of world leaders in the first exhibit of his work as an artist.
The portraits, which include all the gang – from a typically stoney-faced Russian President Vladimir Putin to a sinister-looking Tony Blair – are part of an exhibit opening Saturday at the George W Bush Presidential Library and Museum in Dallas.
The paintings in the exhibit, called "The Art of Leadership: A President's Personal Diplomacy," apparently let him convey his feelings about the subjects.
We're not quite sure what that implies, but for Blair, one of the leaders Bush spent the most time with, the former US president said he painted "with a lot of affection" and was trying to convey "a passionate person and a reliable person." Revealing how he thinks people will react to his artwork, Bush said he had high hopes.
"I think they're going to be (like), 'Wow, George Bush is a painter,"' Bush told NBC's "Today" show in an interview on Friday. "I'm sure when they heard I was painting, (they said), 'Wow, I look forward to seeing a stick figure he painted of me.'"
It may be worth noting that most of the world leaders portrayed have not seen the art yet.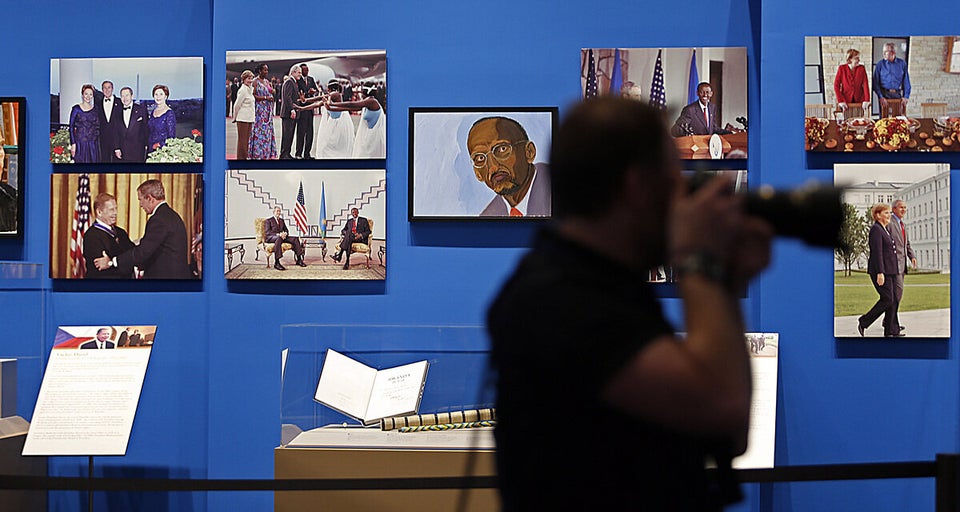 George W Bush Reveals His Paintings Of World Leaders