Prince George made his first public engagement at Plunket, a child welfare group at Government House, Wellington.
Third in line to the throne, little George was already the King of Hearts by the end of his play date. The Duke of Cambridge happily chatted to the mums while Kate and George played with the other children.
During the event staged at Wellington's Government House on the third day of the Duke and Duchess' tour of New Zealand and Australia, the future king turned to a little girl called Paige who was with her parents, Jenny Stevens, 34, originally from the UK, and New Zealander Mark, 43.
He waved his arms to get her attention and touched Paige's face - before grabbing the wooden doll.
Mrs Stevens told the Duchess: "Paige grabs toys, she's just started teething," and Kate replied "George too".
Paige started crying after losing her doll to George and turned to her mum to be comforted, burying her face in her arms.
The royal family are at the start of a 10 day tour of Australia and New Zealand which has a huge emphasis on Prince George.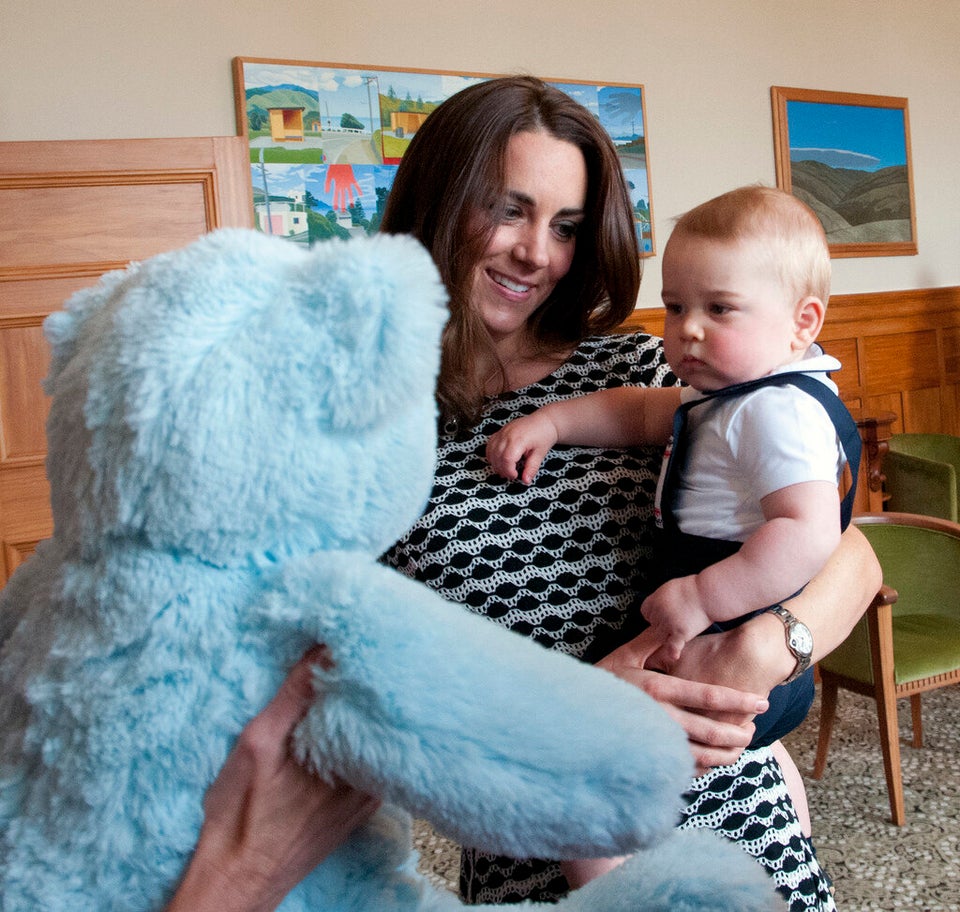 13 Adorable pictures of Prince George that will melt your heart