Norwegian police are appealing for help in identifying this man – who was found collapsed in a snowdrift in Oslo four months ago.
The man, currently known as John Smith, speaks five languages but Norwegian is not one of them, Norway's NRK reports.
He told the channel he woke up in hospital paralysed and unable to speak and believes he must have been drugged. He also had wounds to his body and wrists and is thought to be suffering from amnesia.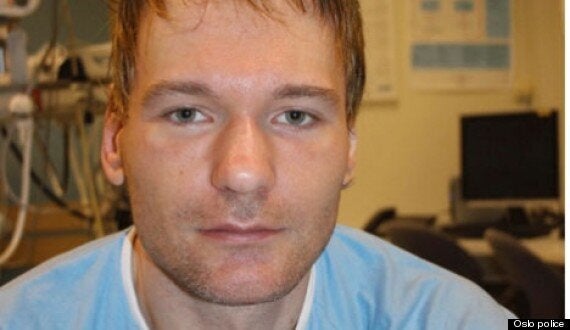 'John Smith' as he is currently known was found in a snowdrift in Oslo in December
"The man has no identity papers, and does not remember his name, where he came from, how he ended up in Norway or any other details of his life," the police said in a statement.
"[He] is of European origin, speaks very well English with a Eastern/Central-European accent, and understands Czech, Slovak, Polish and Russian languages. He is 187 cm [6.1 ft] tall, has blue eyes and dark blonde hair."
The man's case is being handled by the violence and sexual crimes branch of the Norwegian police.
The story has echoes of a young Asian man who walked into a Norwegian hospital in 2003 "in an amnesiac fog".
It was eventually established that he was Japanese and he returned to his country where he began relearning his identity.
And in 2005 a smartly-dressed young man appeared on the Isle of Sheppey, with apparently no clue as to who he was.
Amnesia, or memory loss can be caused by a number of things, including anxiety, stress, depression, head injury and stroke.
Less common causes are an underactive thyroid, alcohol abuse and a stressful or traumatic event causing the subject to block out the memory, which is known as psychogenic amnesia.