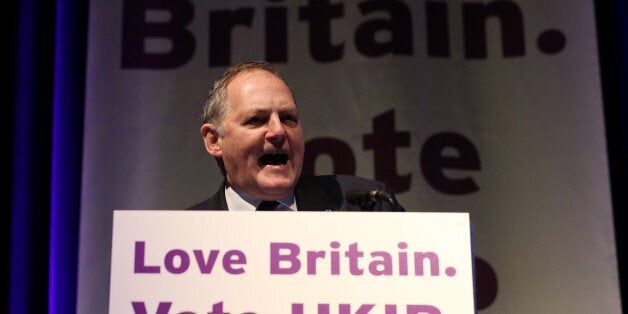 Ukip MEP William Dartmouth showed a "lack of candour" in his "vague" explanation of his connection to a Yorkshire onshore wind farm application, Lib Dem MEP Graham Watson has warned.
Dartmouth transferred the land on which the Valley Wind Co-operative hope to build turbines on to a company called Rosscroft Limited, according to a Land Registry document dated 10th February 2011. Rosscroft is currently run by offshore directors based in the Bahamas and Monaco.
Sir Graham Watson said: "I am not suggesting the Earl of Dartmouth has done anything illegal.
"However I believe his statement leaves a number of questions which remain unanswered. Does William Dartmouth have any financial interest in Rosscroft Limited who stand to gain financially from this application? Does he deny that he transferred land from his own estate to Rosscroft Limited back in 2011 knowing that the land was potentially subject to application to build windfarms on?
"UKIP and the Earl of Dartmouth have been consistently opposed to onshore wind farm development. In last week's debate with Nick Clegg, Nigel Farage criticised land owners seeking to earn money by hosting wind turbines.
"There appears to be a lack of candour on his part. Dartmouth says that he "derives no benefit to the land as it stands". Yet he has been vague in answering what his interest in Rosscroft Limited is. Particularly given that Land Registry documents show that the land transfer from Dartmouth was 'not for money'.
"Some people may conclude it would be hypocritical for anyone to be a senior member of a political party vehemently opposed to wind farms on one hand, whilst being connected to a planning application to build 300 foot wind turbines on the other."
Dartmouth claimed that he had been added in error to the planning document as a relevant tenant, despite the public document being available publicly and uncorrected for several months.
Kirklees Council told HuffPostUK that the Earl's incorrect inclusion did not jepoardise the application, but that he could still try and influence the project.
"The purpose of the certification requirement is to enable those who have an interest in the land which is subject to a planning application to be notified of the application so that they have knowledge of it and can therefore make representations. It does not imply consent to the application," a council spokesperson said.
"William Dartmouth has now indicated that he is not an owner/has another legal interest in the application site but we are advised that the application is not invalidated by wrongly including him."
In response, Dartmouth said: "It is completely over the top to be accused of hypocrisy by Sir Graham Watson, a man who accepted a knighthood from Her Majesty whilst an active Republican and who campaigns against the Monarchy.
"In his statement Sir Graham rightly points out that I receive no benefit from the land as it stands. Typically he omits the last part of that sentence which reads 'or if the application was granted'."
"He also says I am 'connected" to the application. I have made it perfectly clear that I have not made any application and that I do not own the land."
"Perhaps Sir Graham would be better served if he concentrated on trying to save his seat as a Lib Dem MEP in the forthcoming Euro elections."
Previously, the Earl of Dartmouth said in a statement: "I am not the applicant. I do not own the land in question.
"The land which is the subject of the planning application is owned by a relative. I derive no benefit, financial or otherwise, from the land as it stands, nor would I if the planning application were successful.
"An adjacent piece of land, which is owned by me, was erroneously included in the application.This strip of land would not be involved in the wind turbine application in any shape or form.
"As a UK Independence Party MEP I fully endorse the party policy to oppose onshore wind turbine development.
"The reason that the name Rosscroft Ltd appears on the above planning application, as well as in relation to land which I do own, is that they represent the entire extended Dartmouth family as well as many other clients.'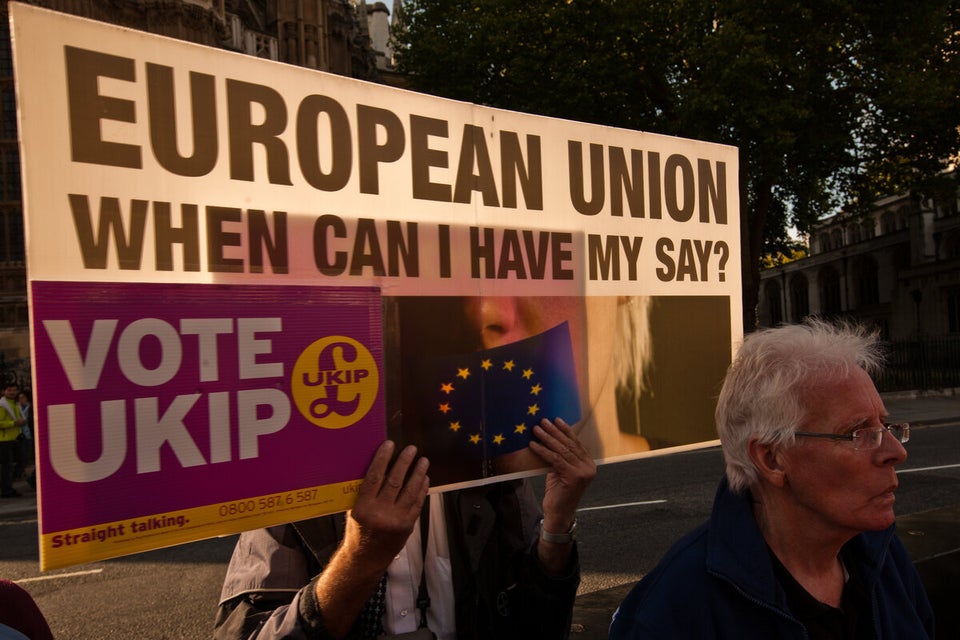 Ukip's Highs And Lows