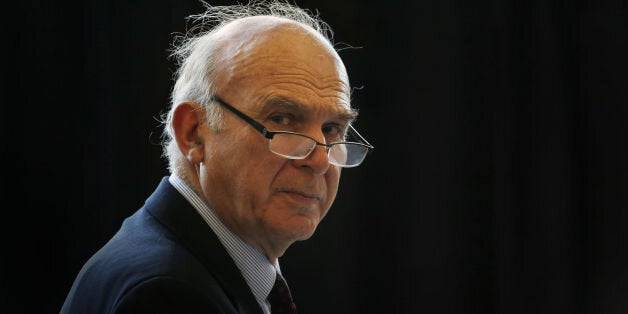 Vince Cable has "let down" universities by failing to stop home secretary Theresa May's net migration cap, which has caused "immense damage' to the economy by putting off international students from coming to Britain, Labour has warned.
Labour's shadow business secretary Chuka Umunna hit out the government's net migration target, a pledge pushed for by the Tories to cut the number of people coming to Britain minus the number leaving to under 100,000 by next May.
Speaking in the House of Commons, Umunna said that the net migration cap had done "immense damage" to Britain's universities, pointing out that the number of postgraduate students coming from India to study in the country has fallen by 51%, while those from Pakistan have decreased by 49%.
Umunna said that Cable and his universities minister David Willetts have "let the sector down by failing to get their intransigent home secretary to see sense?"
Cable responded: "The simple truth of the matter is that, as a result of discussions across the Cabinet and with the minister for universities and science and myself, there is no cap on the number of overseas students.
"We want to maximise the number. We actively encourage them, and only this week there was a £1 billion contract signed with Saudi Arabia for higher education training in which we are a participant."
Umunna's attack comes as shadow home secretary Yvette Cooper signalled that a Labour government would not count "legitimate" foreign students in any migration target and hit out at the coalition's "failing" immigration policy.
Universities UK chief executive Nicola Dandridge said: "If the UK wants to fulfil its potential in this growth area, we need policies to attract qualified international students to the UK.
"This is why in the run up to the general election, Universities UK will be calling for a growth strategy for international students.
"This should be supported by a welcoming climate for genuine international students, with visa and immigration rules that are proportionate and properly communicated."
General secretary of the Universities and Colleges Union, Sally Hunt, said: "As we face continued uncertainty about the future of funding for our universities, the government should be doing more to encourage foreign students.
"Ministers need to recognise that attempts to sound tough on immigration at home are also reported elsewhere and it is not surprising if students consider studying in the countries that make an effort to welcome them."
A spokesperson for the Department for Business, Innovation and Skills said: "International students make a huge contribution - boosting our economy and enhancing our cultural life.
"That is why there is no cap on the number of legitimate students who can study here. By working with other countries we will continue to attract international students and promote the UK's expertise in education."