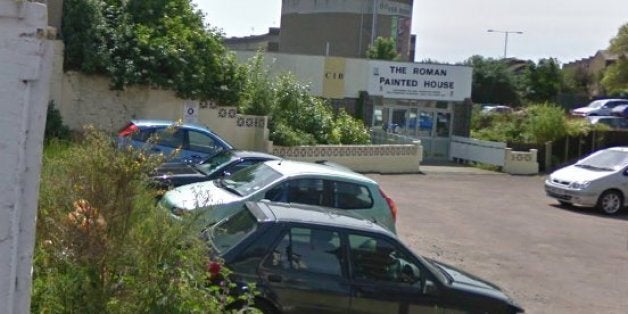 A woman who fell over a wall at a Roman site after looking for somewhere to "wee" after an evening's drinking has lost her £1 million damages action.
Lisa Driver, 47, suffered a skull fracture which left her with epilepsy after landing at the bottom of the moat at the Roman Painted House in Dover, Kent, in the early hours of July 15 2007.
The mother-of-two has no recollection of the accident but her friend, Elaine Bristow, said that they were not drunk although Mrs Driver had consumed five vodka and Cokes - two at home and the rest in three different pubs.
But, Judge John Leighton Williams at London's High Court said he was not satisfied she had an accurate memory of the detail of what happened that night or that he had heard a true account of how much each woman had drunk.
"I find it surprising they limited themselves to only three or four drinks in the four and a half hours they spent in Dover before the accident."
Ruling that Mrs Driver was a trespasser in law and rejecting her claim that the site was dangerous, he said that even if he had decided in her favour on liability, he would have found a higher than 50% degree of contributory negligence.
Mrs Bristow said they went into the private car park at the closed site, while they waited for their taxi, as Mrs Driver wanted a "wee" and had been told she could not use the taxi office's facilities.
The judge said her agitated search for somewhere to urinate in the car park told him that her judgment was impaired and she probably attempted to climb over the wall to relieve herself on the other side.
He added: "Where urgency exists it rarely vanishes into thin air."
Dover Roman Painted House Trust and Dover District Council had denied liability, claiming Mrs Driver was a trespasser and the author of her own misfortune.
There had been no other accidents since the 3ft wall - which was in good condition, painted white and readily visible - was built almost 40 years ago, although an estimated 650,000 visitors had passed through the site during that time.
After the ruling, Mrs Driver, a former teaching assistant from south-east Kent, was wished "good luck for the future" by the judge.
Before she left the building in a wheelchair, she commented: "To be honest with you it was the outcome that I was expecting. It was what I was expecting so, you know, life goes on for me. Nothing is going to change."
Smiling, she added: "I am still here, and I am not dead - that is a positive!"
It is understood that Mrs Driver was on a no-win, no-fee costs arrangement.