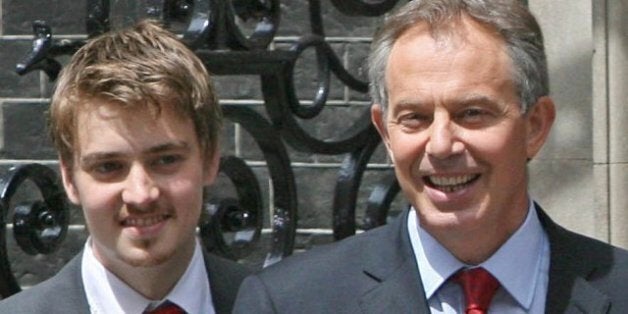 Euan Blair, the son of former Prime Minister Tony Blair, is allegedly targeting one of Labour's safest seats for the next general election.
The 29-year-old is believed to be eyeing up Bootle, Merseyside – the constituency of veteran MP Joe Benton.
Bootle's 81-year-old Benton has represented the Merseyside constituency for 24 years and has one of the safest Parliamentary seats in the country.
He has vowed to stand again for the seat in 2015. But he is fighting de-selection and has already lost at least one ward.
It has been reported he could face losing his seat because of an internal Labour Party rebellion, with local activists putting him under pressure to quit at the next election, because of his age.
A Labour source said the idea of the "heir to Blair" taking the Bootle seat would be a "disaster."
"There's no way Labour is going to lose Bootle, but the idea of parachuting someone like Euan Blair in would be a disaster, a joke," a source told the Liverpool Echo.
"Peter Dowd has Bootle in his heart, grew up round there and so it wouldn't be like he was being parachuted in.
"But then the question would be who would replace him as leader of the council?"
Blair junior's trump card could be his mother's close ties to the area, with Cherie even rumoured to be seeking the seat herself 12 years ago.
The Independent reported how one highly placed source in the North West said: "I have no doubt that Euan Blair would be interested in Bootle because I know he is interested in getting a seat and because of the connection with his mum. The connection through Cherie has been mentioned on numerous occasions by people in the know."
But Benton could yet win the vote and remain and fight the seat again in 2015, but sources said the wards' choosing to open nominations cast Mr Benton's future in doubt as it is normally a "formality" that the sitting MP is re-selected.
A Labour Party spokesman said: "The Labour Party standard re-selection procedure for sitting MPs has begun in Bootle.
"A result is expected on 30 May."
Related