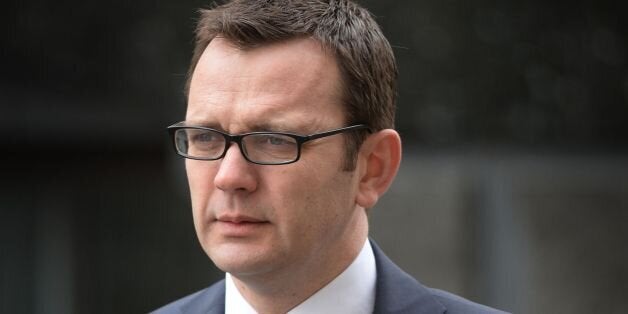 Andy Coulson has told a court that his affair with Rebekah Brooks was "wrong" and "shouldn't have happened".
The former News of the World editor said the affair, which started in 1998, was "not continual" and there were "very long periods" when the pair were just friends.
Giving evidence at the phone-hacking trial, the 46-year-old said: "What I want to say is that it was not by any means continual. There were very long periods - very long periods - where the relationship was what it should have been."
The Old Bailey has previously heard that Brooks and Coulson had several "periods of intimacy" during their time working together.
Coulson followed Brooks as editor of the now-defunct Sunday tabloid between 2003 and 2007, and before that was appointed in 2000 as her deputy.
He told the court that the pair first got to know each other in 1996 when a friend of his had died, and then became professional colleagues in 1998 when Brooks was made deputy editor of The Sun.
Asked about their personal relationship, the former Downing Street spin doctor said: "There was an affair that started in 1998. It ended quite soon after but it did re-start, as the court has heard.
"What I want to say is that it was not by any means continual... But I don't want to minimise it or excuse it. It was wrong and it shouldn't have happened and I take my full share of responsibility for the pain it has caused other people, not least my wife."
Both Brooks and Coulson are accused of conspiring to hack phones and separate charges of conspiracy to commit misconduct in public office.