Struggling for a breakthrough? In need of a helping hand? If Wes Brown is an opponent, you can often rely on him to put through his own net.
Brown registered the seventh own goal of his career on Saturday to gift Everton three valuable points at Sunderland in their quest for Champions League qualification.
The 34-year-old defender has now put the ball in the wrong net as many times as he has found the right net for Manchester United, Sunderland and England during a 16-year career.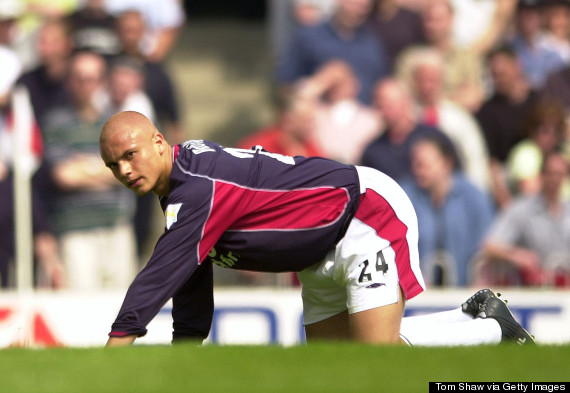 Hell at the Dell: Brown reacts after gifting Southampton the lead in 2001
He was also fortunate to have one own goal chalked off at Elland Road in 2001.