A gap year doesn't always have to be about backpacking in Australia or "finding yourself" in Thailand. Even your summer holidays can be more than sunning yourself on a beach or island hopping in Greece.
Why not take the plunge and do something a bit more adventurous, while bolstering your CV and learning new skills. There's a whole host of placements and experiences available which you might never even have thought of - from working at a summer camp in America or gaining a TEFL qualification in Prague to sports coaching in South Africa or working as an au pair in China.
For the even more adventurous, you can help rehabilitate lion cubs in Zimbabwe, dive with sea turtles or even help plant 10,000 trees in Zambia and educate local children about conservation.
Why not give some of these a thought?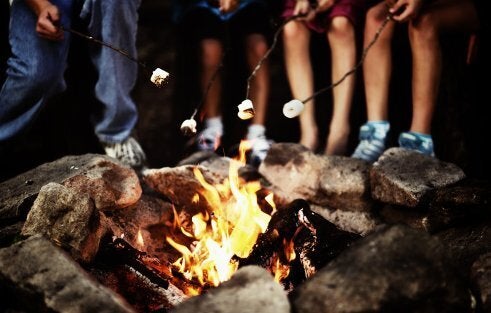 From Becoming A Wrangler In The Outback To Brushing Up Their Mandarin - How Today's Student Can Get More From Their Summer Holidays
All these experience can be found at gap year, travel and volunteering company Smaller Earth.


Amy Weeks, a 24-year-old from Bristol, wanted a more challenging summer holiday after finishing her second year at university.
"I was looking for an adventure and had never travelled overseas before," she says. "A lot of my friends take holiday work in coffee shops and bars but I wanted to do something more exciting.
"I love horse riding and thought it would be perfect if I could do something with it over the holidays. Smaller Earth found me a place on a camp in California where I taught children from the age of 10 how to horse-ride.
"I had so much fun that the following year I signed up with them again but this time to work as a wrangler on a ranch in Colorado. I spent the most amazing summer months working alongside proper cowboys, doing all the jobs they traditionally do.
"Since working as a cowgirl, I've also worked as an au pair in a small village in China which was an amazing experience of a different culture."
Chief Executive Bastian Weinberger adds: "Students are looking for more adventurous ways to spend their summer holidays. They want to learn new skills, make new friends and see a bit of the world. A lot of our young people save up enough money during their placements to fund their travel afterwards. Our purpose is to help people search for their next adventure and inspire them to go further."
Related