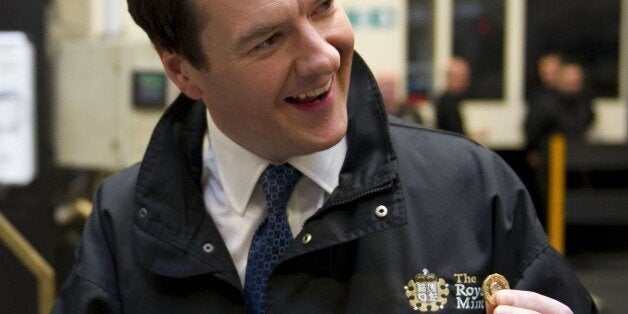 Inflation fell for the sixth month in succession in March paving the way for an end to the prolonged squeeze on wages, official figures showed today.
An end to the squeeze will be seen as a watershed moment in the recovery, and likely to be seized upon by Chancellor George Osborne and coalition ministers to blunt Labour charges that the economic upturn has yet to benefit ordinary working families.
The Consumer Prices Index (CPI) rate dropped to a new four-year low of 1.6%, from 1.7% in February, according to the Office for National Statistics (ONS).
It comes a day ahead of separate ONS labour market statistics which are expected to show that regular pay is rising at a rate of 1.8%, up from 1.3%. CPI has not been lower since October 2009, when it stood at 1.5%.
George Osborne said: "These latest inflation numbers are welcome news for families.
"Lower inflation and rising job numbers show our long term plan is working, and bringing greater economic security.
"But there is still much more we need to do to build the resilient economy I spoke of at the Budget."
However, TUC General Secretary Frances O'Grady said: "Workers are now £40 a week worse off than before the crash.
"Those waiting to hail the first month in which wages creep higher than prices as recovery will show how out of touch they are with the lives of ordinary people, especially on a measure of prices that does not include housing costs.
"A real recovery will deliver rising real wages that recover spending power lost since the crash and generate decent jobs with good pay, security and prospects. That remains a distant prospect."
Earnings have not increased at a higher rate than inflation since a brief spike in March and April 2010 and have not consistently been improving since 2008.