The image of the apparently dead rodent on a spade was taken in Gravesend and was tweeted by BBC Radio 2 after a discussion about the problem on the Jeremy Vine show on Tuesday.
Earlier this week Liverpool pest controller Sean Whelan witnessed a veritable explosion of large rats in the past 18 months.
Describing them as "super rats" , Whelan said the animals are gorging themselves on waste food and in some cases are even becoming resistant to rat poison.
A month earlier rat catcher Colin Watts described seeing a 2ft-long rat "as wide as a brick" in Birmingham.
He added: "One of the biggest I've seen much have been 14 or 15 inches long. That was just the body, without the tail.
"With its tail it would have been over 2ft. It was like a small cat."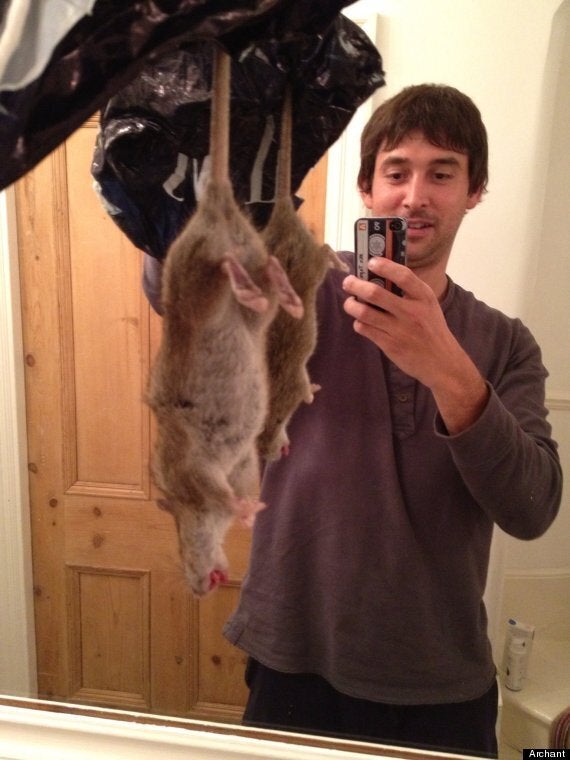 Adrian Whitaker proudly displays his catch in Highgate, London
Let us bow down before our mutant rat overlords.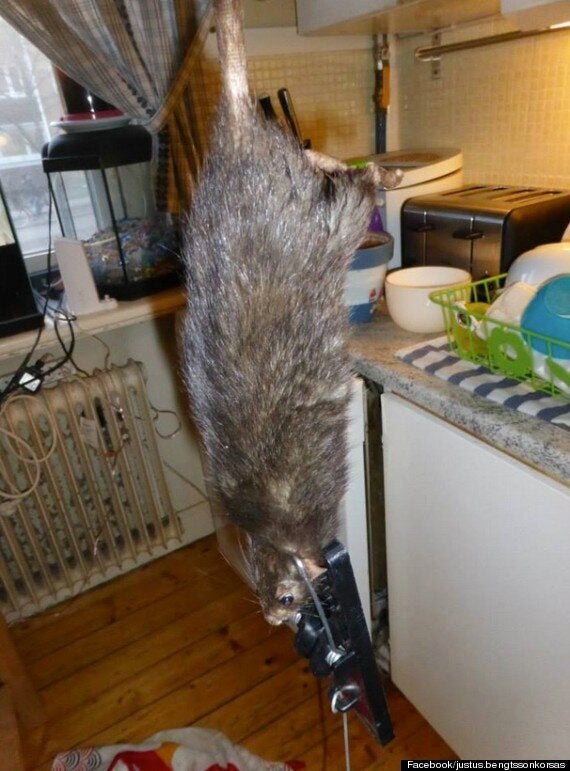 The Swedish monster rat in all its glory
Related