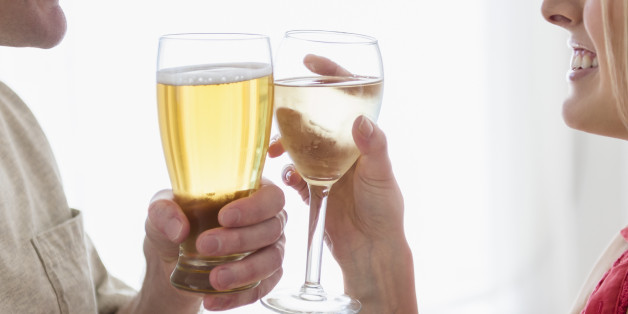 Jamie Grill via Getty Images
Would you rather have a glass of Chardonnay or a pint of Guinness?
According to a new study, most of us wrongly believe wine is healthier than beer.
A survey of 1,000 adults for the Campaign for Real Ale (Camra) revealed that two-thirds thought drinking wine was the most healthy, compared with just 13% for beer.
See Also:

Four Beers to Try If You Don't Like Beer
The group said it is a "myth" that wine is healthier than other alcoholic drinks, pointing to previous research showing that the effect of drinking on health often depends on other aspects of lifestyle such as smoking, diet and weight.
Camra chairman Colin Valentine said: "In moderation, beer is just as healthy as wine."
LIKE HUFFPOST UK LIFESTYLE ON FACEBOOK | FOLLOW US ON TWITTER | WE'RE ALSO ON INSTAGRAM