Oscar Pistorius has denied he took acting lessons to make his emotions when describing how he came to shoot Reeva Steenkamp more believable.
The Paralympian has wailed and vomited while describing Steenkamp's death during the early hours of Valentine's Day 2013. He denies murder, claiming he mistook her for an intruder.
The statement, released to ABC News, said: "The suggestion that Mr Pistorius took acting lessons is totally devoid of any truth."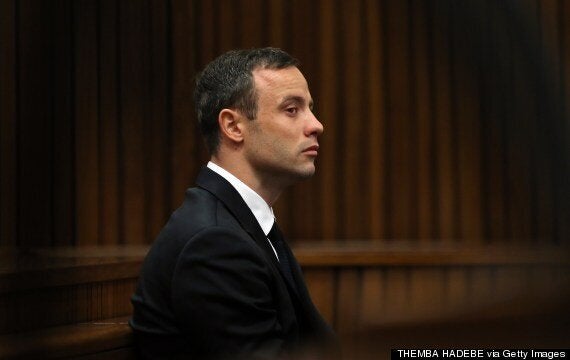 Oscar Pistorius denies having acting lessons to make his testimony more believable
The statement, which ABC reported was released by Anneliese Burgess, the media manager for the Pistorius family, went on to "further deny that our client has undergone any 'acting lessons' or any form of emotional coaching".
The claim was made by South African journalist Jani Allan in an open letter.
"I have it from a reliable source that you are taking acting lessons for your days in court. Your coach has an impossible task," she wrote.
"This type of comment makes a mockery of the enormous human tragedy involving the Steenkamp family and our client and his family," the statement on behalf of Pistorius said.
She said: "I look at Oscar the whole time, to see how he is coping, how he is behaving. I'm obsessed with looking at him, it's just instinctive, I can't explain it.
"I keep thinking, 'let's see how he's taking this'. He has been very dramatic, the vomiting and crying."
She added: "I think he's just about keeping himself together. I don't know whether he's acting. Most of the time he's on his cell phone or looking down at papers or writing notes."
The trial in Pretoria will resume on May 5 after an Easter break.