'Fast And Furious' Star Vin Diesel has shared a snap of Paul Walker's brothers on set of the the franchise's last movie, along with a touching message in memory of the late actor.
Caleb and Cody Walker have been helping production company Universal complete work on the film following Paul's shock death in a car accident last year.
En abril de 2014, Vin Diesel compartió esta imagen en su cuenta de Facebook de los dos hermanos de Paul Walker en el set de rodaje.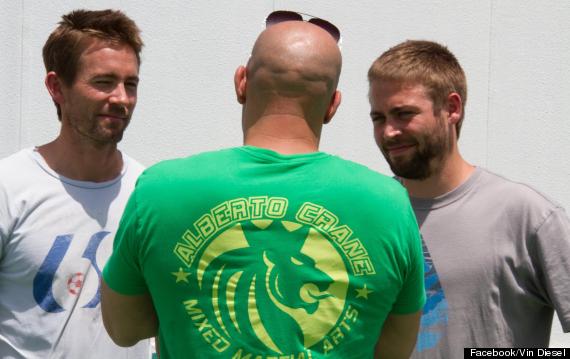 Vin, a longtime friend of Paul's, posted the pic on Facebook, praising the Walker family and remembering the moments when he discovered Paul had died.
"When I heard the news, I left the production, grabbed a plane and took my family and Michelle back to LA... drove directly to his parent's house," he wrote. "His Father said, 'Paul loved you Vin', I awkwardly and nervously said, 'aw come on...' then he said, 'you don't have to get along every second to love each other'... so true."
"P.s. After spending time with his biological brothers, I must say to the parents, you raised some great kids."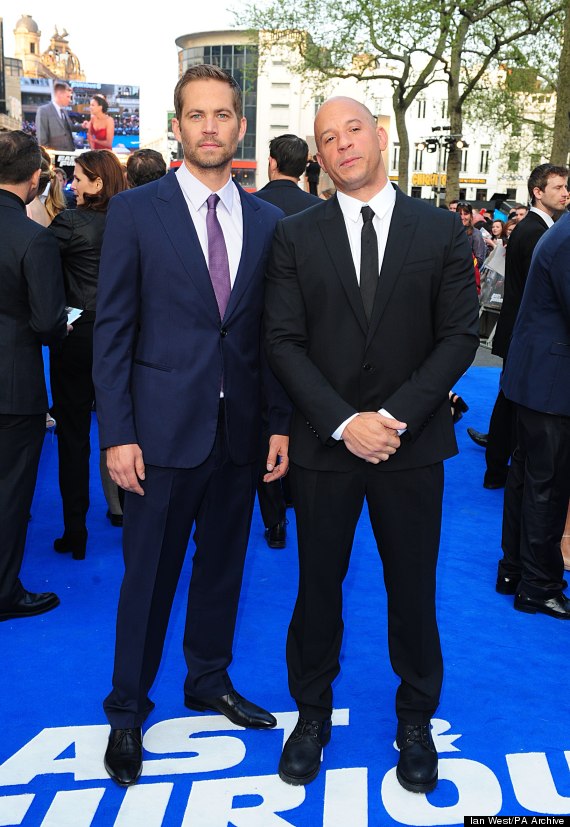 Paul and Vin at the last 'Fast and Furious' premiere
It has been previously reported that Caleb and Cody won't have to film any major scenes, as most of the action had already been shot prior to Paul's death. Instead, they will "fill in as body doubles".
Previous posts on the movie's Facebook page have told fans that the actor's scenes "were among the strongest of his career", adding that the film would be "the most important we've ever done together".
A full report on the crash that killed the 'Fast And Furious' actor was recently released, revealing that the Porsche Paul and his friend Paul Rodas were travelling in hit speeds of up to 94 miles per hour.
'Fast & Furious 7' is currently slated for release in April 2015.
LIKE US ON FACEBOOK | FOLLOW US ON TWITTER