Nigel Farage has said there is no reason why Ukip should make clear a woman featured in its campaign literature is actually his assistant, rather than an ordinary member of the public.
Ukip's European election manifesto carries a full page picture of Lizzy Vaid along with her ringing endorsement of the party. "I'll be voting Ukip because they're the only party listening to what people want," she says.
Farage was challenged by Sky News' Kay Burley as to why it was not made clear Vaid was not simply a resident of Devon. "When you see that picture of that beautiful girl, you don't actually say that she is a member of Ukip. It looks as though she is a very intelligent beautiful member of society and she has decided to vote Ukip," Burley said.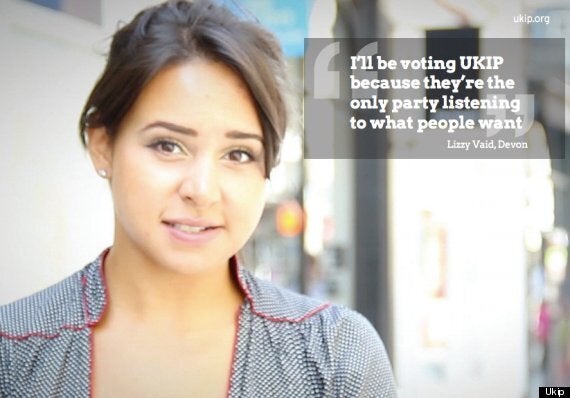 Farage said it was a "non-issue" and that he did not "see the need" to spell out that Vaid worked for him and the party.
"She is someone in our promotional material who is going to vote Ukip. She joined Ukip. She got a job in Ukip because she believes in what we stand for. What on earth is wrong with that?" he said.
But in the combative interview, Burley added that she did not understand why Ukip had not been "open and transparent". Vaid works as Ukip's events manager and as an assistant to Farage based in Ukip's Mayfair office.
Vaid is also set to appear in Ukip's next party political broadcast and earlier in the year she also appeared on literature (top row, second from the right) handed out during the Wythenshawe and Sale East by-election.