A former minister in Tony Blair's government has said the report of the official inquiry into the Iraq War must be published immediately, after prolonged delays.
Former MP Lord Morris, who served as attorney general between 1997 and 1999, said the delays in publishing the findings of the Chilcot Inquiry were "a national scandal" and said there was "a real danger" it would still not be public by the 2015 general election.
He said David Cameron should take the initiative and ensure it is published "well in advance" of this.
Last year, The Daily Telegraph reported that Sir John Chilcot's findings were being delayed due to legal wrangles over whether conversations between Gordon Brown, who was chancellor at the time of the 2003 invasion, and then US President George W Bush, could be published.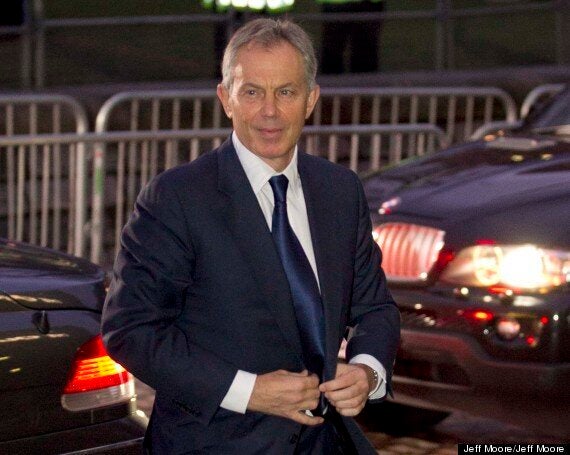 The Chilcot Inquiry has still not reported nearly five years after it was ordered
Lord Morris said Prime Minister David Cameron should give Parliament "a clear statement" on what was happening.
He wrote: "We are still in the dark. One of the excuses for the delay is the giving of an opportunity to those who might be criticised in the report to comment to the enquiry, what is called the Maxwellisation process.
"The opportunity to comment and counter comment could go on for ever and we would never be told the truth. A firm decision to publish well in advance of the next General Election should be taken by the PM."
The Chilcot Inquiry was ordered by Brown in 2009, when he was prime minister.
In his article, Lord Morris pointed out the Franks Inquiry into the 1982 Falklands War took just six months.
He wrote: "Who is responsible for the delay? Not Chilcot and his colleagues who must be anxious to publish.
"But two past Prime Ministers Gordon Brown and Tony Blair? A Cabinet Office fighting to maintain a precedent that cabinet minutes and discussions between the two previous Prime Ministers should be permanently kept private?
"Parliament deserves a clear statement from Mr Cameron as to the reasons for the delays."
Lord Morris was attorney general during the intervention in Kosovo in 1999. He said the decision to intervene there were "difficult enough", adding he felt an there should have been an agreement from the UN Security Council to authorise action in Iraq.
He wrote: "What urgently needs clarification now is where the main hold up is. Prevarication by either of the two former prime ministers? Masterly inactivity by the present prime minister and his cabinet? Opposition by the Cabinet Office who must have advised Gordon Brown in his statement to Parliament? Or the stringing out of the process of Maxwellisation?"
A spokeswoman for the Cabinet Office told The Huffington Post UK it hoped the discussion over disclosure of the documents would end "shortly" but said she could not be more specific
Related