David Moyes struggled with his image as much as the opposition during his 10 months as Manchester United manager, and the nadir came during a flight back from Athens. For his first foray into the Champions League knockout stage, Moyes' reading material on the plane was "Good to Great: Why Some Companies Make the Leap...and Others Don't".
Moyes never got off the ground at Old Trafford, let alone made the leap, and United's dismal 2-0 defeat to Olympiakos was the beginning of the end for him. He is destined to be remembered as the Wilf McGuinness of his generation; the man who followed The Man. Moyes was given an offer he could not refuse when he visited Sir Alex Ferguson's Wilmslow home last May, but was always the wrong choice and his reputation has crumbled in under a year.
After his stint as Sir Matt Busby's successor ended after 18 months, McGuinness managed just three more clubs, starting with Aris Thessaloniki and ending at York City. Moyes' sacking has come in an age where scepticism and scrutiny is rife, and despite the disappointment of seeing out less than 11 months of a six-year contract, United's executive vice-chairman Ed Woodward, the pampered players and the megalomaniacal Ferguson are all deserving of criticism.
This is the first time Moyes has been out of work in his professional football career. He enjoyed a seamless transition from player to manager at Preston before his big break at Everton in 2002. Moyes is said to be "furious and disgusted" by United's handling of his dismissal, and he will generate sympathy from United's fantastic following, which has supported the team brilliantly.
He might relish a brief break but it is difficult to envisage Moyes enjoying a year-long sabbatical, a la Pep Guardiola. He worked tirelessly behind the scenes at United, where the set-up is not as sophisticated as it should be, and was believed to be working on four deals ahead of the summer transfer window.
Opportunities should arise. Alan Pardew's role at Newcastle is about as steady as their current form and Mauricio Pochettino's future at Southampton will be reviewed at the end of the current season. Both clubs are aimlessly playing out the remainder of the campaign in the top half and questions over their ambition have arisen at various stages. Newcastle would be a good fit for Moyes, although he can expect to encounter some dissenters amongst the Magpies' demanding and deluded fanbase.
Aston Villa owner Randy Lerner hinted last week he could sell the club in the summer, which will inevitably lead to speculation over a new manager. Paul Lambert has not excelled at Villa Park, frittered away £7 million on Libor Kozák last summer and Villa remain where they finished last season: 15th. His predecessor, though, was Alex McLeish, and Villa supporters are not deserving of a third dour Scot, even if Moyes does now acknowledge he was far too cautious at United.
The road to redemption for Moyes could lie abroad. Steve McClaren and Don Revie packed their suitcases after their disastrous stints as England coach and while Revie's career ended in disgrace in the Middle East, McClaren won the Eredivisie in his first stint with FC Twente before a chastening return, with a nine-month error at Wolfsburg sandwiched in between.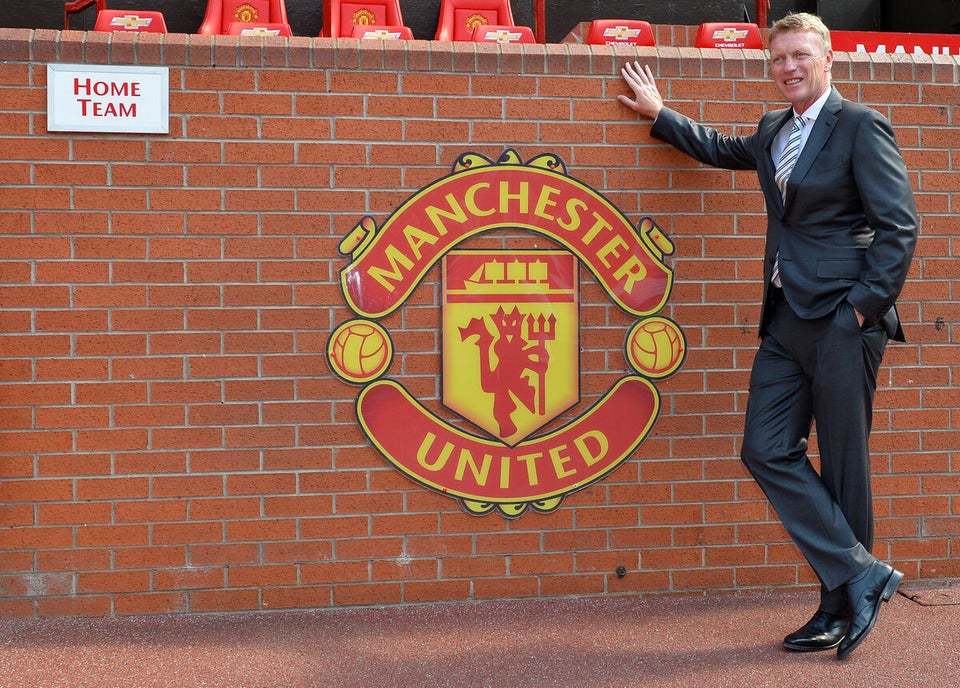 David Moyes' Manchester United Career In 88 Pictures
Moyes was heavily linked with a move to Schalke last year before he went from "steering a yacht to a cruise liner". Managing overseas appeals to Moyes, too.
"I always had the hope of being a coach abroad," he told France Football in 2012. "If I had the choice, I would probably go to Germany, in part because of the mentality, which is similar to mine. I'm also fascinated by what happens in German football. They seem to have found a way of producing young players." There is a vacancy at Bayer Leverkusen, who Moyes' United beat 4-2 and 5-0 this season, following Sami Hyypiä's sacking.
Moyes might be granted a homecoming, though. Neil Lennon could finally be tempted south of the border after four years managing Celtic, and although Moyes would probably not relish the lack of competitiveness in the Scottish Premiership, it would be the ideal platform for him to repair his reputation and finally win a major honour as a manager.
Celtic would also sate his thirst for Champions League football. He needs to take a leap of faith somewhere.