Now Louis van Gaal is the new Manchester United manager, they should be braced for an occasionally zany, egocentric megalomaniac with a track record for burning bridges with his players. Sir Alex Ferguson would approve.
So in tribute to King Louis, here are some of his gems...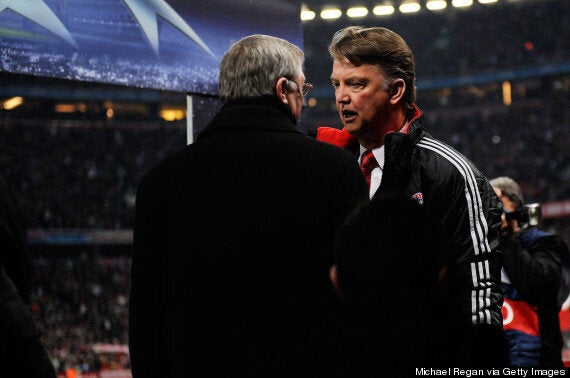 "Go on then, employ a Scot to succeed you. Everyone will laugh."
Van Gaal was assistant to Leo Beenhakker at Ajax for three years before the club appointed him head coach in 1991. It was his first managerial role, yet his reaction could not have been more assured.
"Congratulations on signing the best coach in the world," he told the Ajax director.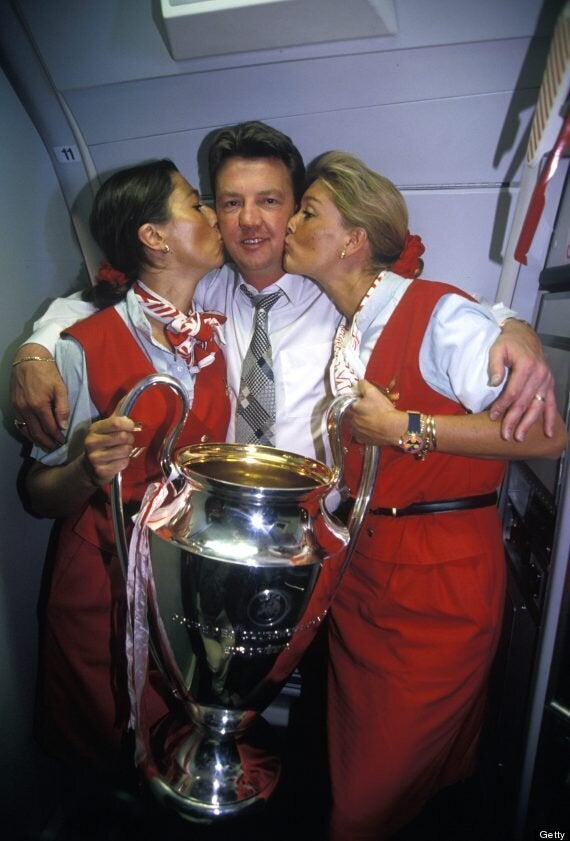 "Could you imagine David Moyes with a few trophies like this?"
In the year Eric Cantona "kicked the hooligan", Van Gaal paid homage to the Frenchman's kung-fu exploits during the 1995 Champions League final. Unimpressed by Marcel Desailly's attempt to decapitate Jari Litmanen, Van Gaal agilely demonstrated the AC Milan midfielder's flying kick to an astonished fourth official.
Van Gaal's success in Amsterdam - where he won the Uefa Cup, the Champions League and three Eredivisie titles - led him to Barcelona. "Més que un club," they boast. Van Gaal didn't care a jot at his first press conference.
"I have achieved more with Ajax in six years than Barcelona has in 100 years."
Gerard Piqué's grandfather was formerly a club director at Barça, and one day introduced his grandson to Van Gaal at lunch.
"This," said the elder Piqué, introducing young Gerard, "is my grandson – a centre-back for Barcelona's youth team." Van Gaal sized up Piqué and, without warning, pushed him over.
"You're too weak to be a Barcelona defender," he sneered.
In his first stint as Holland coach, Van Gaal oversaw the country's failure to qualify for the World Cup for the first time since 1986. He would be haunted by his introductory press conference in 2000.
"I've signed a contract with the Dutch national team until 2006, so I can win the World Cup not once but twice." He left in 2001.
Van Gaal passed ITV commentator Andy Townsend in the Old Trafford tunnel before his Bayern Munich side faced United in 2010. Townsend later remarked on radio Van Gaal looked at him like he was a "hot dog salesman", and it's little wonder when you consider Van Gaal's low threshold for pundits.
HE WILL TEACH JOURNALISTS HOW TO DO THEIR JOB
How would Van Gaal celebrate if Wesley Sneijder, recalled to the Dutch national side for the autumn World Cup qualifier with Estonia, scored? Like this...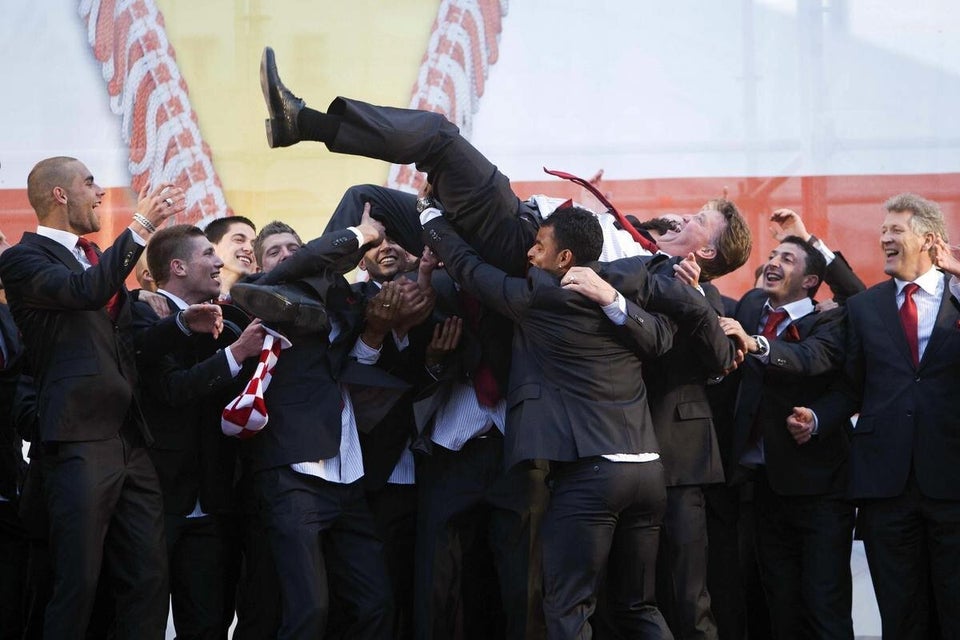 Louis van Gaal