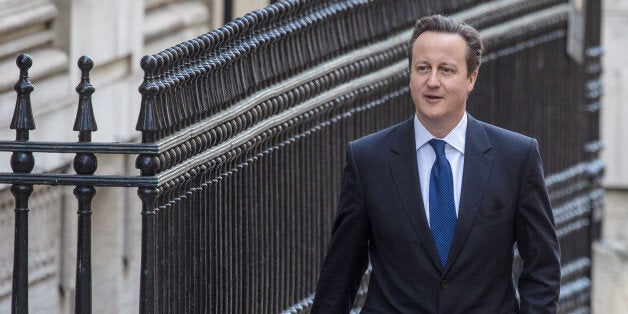 David Cameron has been accused of breaking the ministerial code by blocking a planned increase in the cost of buying a gun.
The cost of a gun licence is £50, but it costs £196 for the police to issue each license. The difference means police forces have to subsidise gun ownership to the tune of £17m. The prime minister is understood to have blocked an increase in the cost of a licence. Yesterday internal coalition tensions over the issue were exposed, with Lib Dem Home Office minister Norman Baker saying the decision was "difficult to justify".
Labour MP Chris Williamson has written to cabinet secretary Sir Jeremy Heywood to demand he conduct an investigation into whether Cameron broke the rules by blocking a price rise.
"I believe the prime minister may have broken the ministerial code when he vetoed a proposed increase to the charge applied to holders of gun licences," he wrote.
"The message this sends out at a time of drastic public spending cuts to the police service and elsewhere is disturbing."
Williamson's complaint is based on paragraph 7.1 of the ministerial code which states: "Ministers must ensure that no conflict arises, or could reasonably be perceived to arise, between their public duties and their private interests, financial or otherwise."
The Derby MP first wrote to Heywood, the country's top civil servant, in February but has yet to receive a reply despite sending two reminders.
In the letter he added: "Mr Cameron has a penchant for blood sports including deer stalking and pheasant shooting. Indeed I believe he has actually participated in these activities since he became prime minister. I would therefore be grateful if you would investigate whether he has acted appropriately in utilising his veto in these circumstances.
"I believe his actions indicate a clear abuse of his power and position to benefit a controversial activity that does not command public support from which he and his pro-gun associates will benefit. In view of his involvement in shooting, the prime minister should have stayed well clear of this issue and allowed others to take a lead."