The United Kingdom's Eurovision 2014 representative Molly has launched the official video for 'Children of the Universe'. On 10 May, Molly will perform the track at the Eurovision Grand Final in Copenhagen, in front of a televised global audience of 125 million people.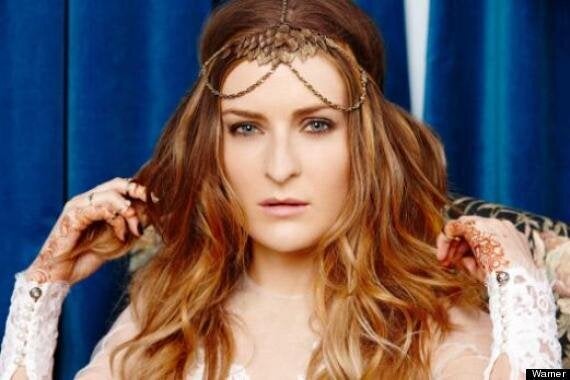 One of the early favourites to win this year's event, 'Children of the Universe' is an uplifting anthem which highlights Molly Smitten-Downe's vocal skills. It's the first UK Eurovision entry to be entirely self-written by the performing artist since Katrina and the Waves triumphed in 1997. 'Children of the Universe' was inspired by Max Ehrmann's poem Desiderata.
"As it says, I believe that we're all important in some way, and that we all have a part to play in something bigger," says Molly. "We just have to follow our heart and our instinct and see what happens."
After playing numerous shows at London's best singer-songwriter venues, earning a variety of best unsigned artist awards and even supporting Bombay Bicycle Club, Molly was as surprised as anyone when she was invited to pitch a song as a possible entry in this year's contest.
After she wrote a number of demo ideas, she selected 'Children of the Universe' as the strongest song. Her producer Anders Hansson agreed and suggested that the song would be even more captivating with the addition of an orchestral arrangement.
For Molly, the greatest benefit of Eurovision is that she'll finally be able to achieve her lifelong ambition of releasing an album – and she already has dozens of songs written for possible inclusion, with elements of everything from country to dubstep feeding into her core pop sound.
"I want to change preconceptions of Eurovision and make people who think it isn't cool to think, 'this is actually quite good.'
"And I want the people of the UK to be proud of me," she continues. "But Eurovision is part of my journey. It's not the journey itself."
This year's Eurovision Song Contest will be taking place on Saturday 10 May.