The Eurovision Song Contest is nursing its annual controversy, this year in the form of one bearded lady from Austria, 25-year-old Conchita Wurst.
Conchita (real name Tom Neuwirth) has divided followers of the contest into two strong camps - those who detest everything she stands for, namely Russian statesman Vitaly Milonov, a strong force behind his country's anti-gay promotional laws - and those who support Conchita's cause and, therefore, her music.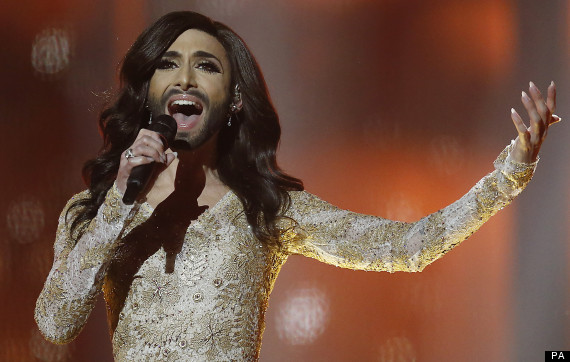 Conchita is representing Austria at this year's Eurovision Song Contest
Milonov has called her "a sick person" and asked his country to boycott the entire broadcast if Conchita is allowed to perform.
Conchita will be performing tonight in the second semi-final, singing for a place in Saturday's grand final.
MORE EUROVISION 2014:
The Wall Street Journal reports Conchita's bemusement at causing such a reaction.
"We are living in the 21st century and for me it is incomprehensible how one can say such things," the Austrian performer said in an interview after dress rehearsals in Copenhagen.
"Sexuality and nationality are unimportant things […] and it also does not matter how one looks. That's why I created this character."
This year's Eurovision Grand Final is on Saturday evening at 8pm, BBC1.
CLICK HERE for all things Eurovision... the wheres, the whys, the favourites of this year's competition, plus some bizarre walks down Memory Lane
Whose your favourite Eurovision act ever - perhaps one of these?
LIKE US ON FACEBOOK | FOLLOW US ON TWITTER