A good showing by Ukip at the next general election will only serve to give Labour victory, Health Secretary Jeremy Hunt has said after a new poll showed the eurosceptic party had surged into the lead ahead of May's European elections.
Appearing on BBC 1's The Andrew Marr Show, Hunt said Labour benefiting would be "the only thing" to come out of Ukip, who have no MPs, doing well.
"If Ukip do well, the only thing that will happen is Ed Miliband in Downing Street," he told the show.
He was speaking as a new poll put Ukip in first, despite a week of controversies, Labour in second and the Tories in third.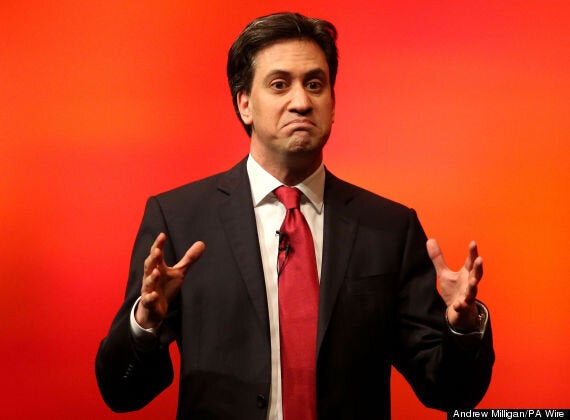 A strong Ukip performance in 2015 would put Labour in power, Jeremy Hunt said
Nigel Farage's party recorded 31% support in YouGov research for the Sunday Times, three points ahead of Labour, with the Tories languishing in third on 19%.
The results is a slight improvement for Ukip on a ComRes poll for the Sunday Mirror and Independent on Sunday last month, which put Ukip on 30%, Labour on 28%, and David Cameron's party on 21%. Jeremy Hunt appealed for Tory voters not to abandon the party in favor of Ukip
Hunt also dismissed Ukip as "a protest vote" and told the programme that people should vote for the party that will "change things the most". He said: "David Cameron to who's going to give us an in or out referendum, he's re-negotiated the terms of our (EU) membership.
The poll, which put the Liberal Democrats on 9% and Greens on 8%, came as another Ukip candidate was facing a backlash after suggesting actor and comedian Lenny Henry should emigrate to a "black country".
William Henwood, who is standing in a council election, made the comment on Twitter in response to a speech by Henry in which he said ethnic minorities were under-represented on British television.
"He should emigrate to a black country. He does not have to live with whites," Mr Henwood posted.
Defending the remark, Mr Henwood told the BBC: "I think if black people come to this country and don't like mixing with white people why are they here? If he (Henry) wants a lot of blacks around go and live in a black country."