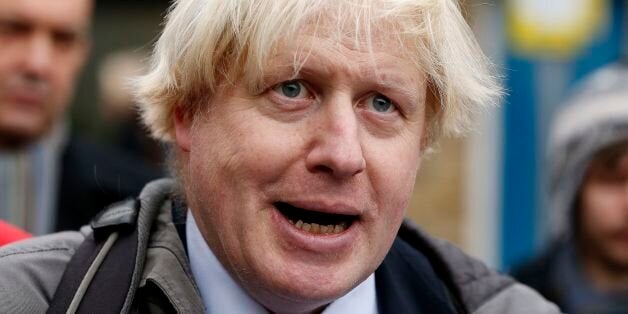 London's success as a global city is in part down to everyone in the capital having loads of sex, according to Boris Johnson.
The mayor told Total Politics magazine that the capital was now "producing more babies than at any time since England won the World Cup in 1966"
"A city is a huge centrifuge, it spins people round at much greater velocity than anywhere else," he said. "People meet each other, they have more sexual intercourse as Michael Gove is continually pointing out. One of the reasons cities are so successful is that they provide a huge assortment of potential mates - in business and pleasure."
Gove was recently reported to have shocked David Cameron and Theresa May when he told them business was booming in London as young entrepreneurs were flocking to the city to have "a good time and loads of hot sex".
As always there is speculation that Boris wants to return to parliament in 2015 in order to run for Conservative leader. It has been suggested that he would take Richmond Park MP Zac Goldsmith's seat.
"The biggest supporters of that are all the women in my office who are massively keen on the Boris-Zac job swap," he said.
"In a very insulting way, they've told me in no uncertain terms the sooner I can swap with Zac Goldsmith the better as far as they are concerned. That's the position there."
Boris also revealed he likes to paint in his spare time to relax. "I tell you one thing, I may not be much good but I do think I'm slightly better than George W Bush. Did you see his paintings?" he said.
Popular in the Community