The latest exhibit – a note written on hotel stationery found in the Nirvana frontman's wallet at the time of his death in April 1994 – referencing his wife Courtney Love in less than flattering terms.
It says: "Do you Kurt Cobain take Courtney Michelle Love to be your lawful shredded wife..." It goes on to say, "even when she's a b**ch with zits and siphoning all (your) money for doping and whoring..."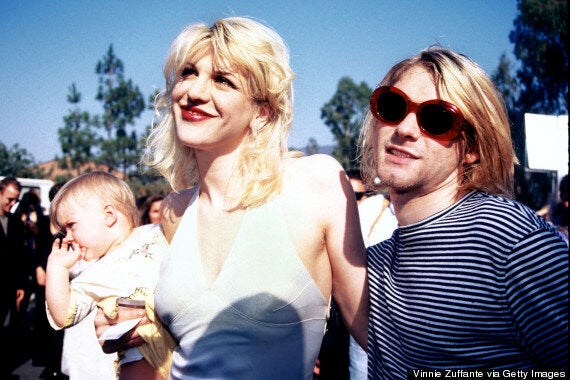 Kurt Cobain and Courtney Love (pictured here with daughter Frances Bean) married in 1992
The never-before-seen note was released by Seattle Police in response to public information requests from CBS News and will no doubt prompt speculation about the state of the pair's marriage at the time of Cobain's death.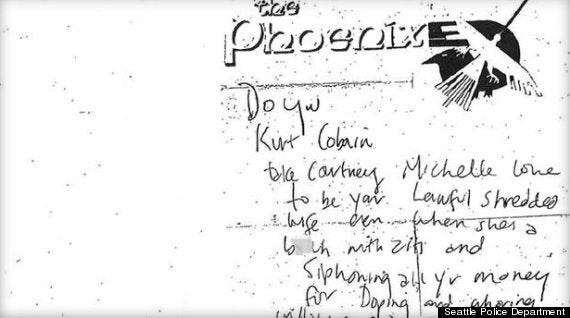 The handwritten note was released by the Seattle Police Department
Conspiracy theories over Cobain's suicide continue to abound, as do accusations Love was somehow directly involved in her husband's death.
Much gossip abounds about the couple's marriage too – with some unfounded sources suggesting Cobain had been in the process of trying to arrange a divorce before he took his own life.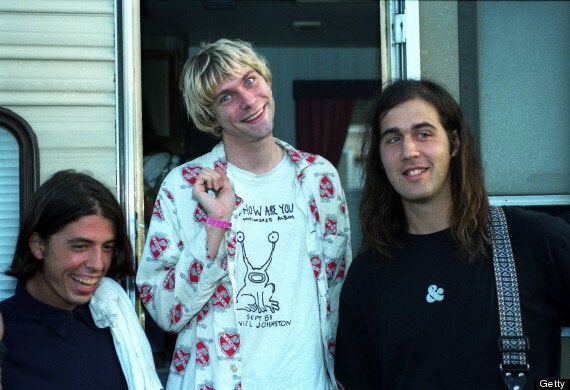 Cobain, pictured with Nirvana bandmates Dave Grohl (left) and Krist Novoselic (right)
"We'd probably live on the Upper West fuckin' Side now and have three fuckin' kids," she said, adding: "We might even have a divorce, like both be on our third marriage. I don't fuckin' know. He might be a playwright, [or have] his latest show in MoMA [New York's Museum of Modern Art]."
The images came from rolls of undeveloped film discovered by Detective Mike Ciesynski, who was reviewing the case.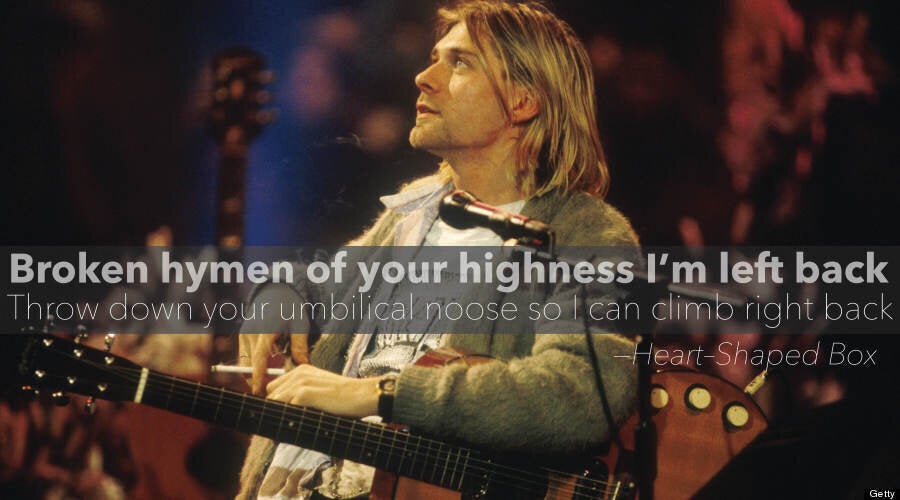 Nirvana lyrics
The development prompted speculation Cobain's death was being reinvestigated, but a police statement clarified: "There are no new developments, no new twists or turns in the case.
"He came upon this film, and that's pretty much it. It is still a suicide."
The images showed a cigar box filled with needles, a spoon and a lighter. Cigarettes, a pair of sunglasses and a crumpled banknote are also visible.
There were further pictures of Cobain's body at the scene but they will not be released.
If you've been affected by the issues in this article, please call the Samaritans on 08457 90 90 90.