Luisa Zissman has jumped to the defence of Susanna Reid following her 'Good Morning Britain' debut earlier this week.
The breakfast show launched on Monday and was met with mixed reviews, though a lot of the harsher criticism came not because viewers were unimpressed with the presenting or the show itself, but because Susanna was sitting behind a desk for a lot of it, covering up her legs.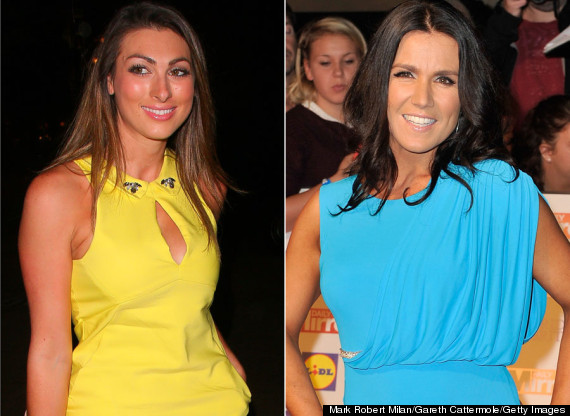 Luisa Zissman and Susanna Reid
Writing in her column for the Daily Star, Luisa defended the former 'BBC Breakfast' host, saying: "Susanna - a journalist who has practised her craft for more than two decades - is not only a quality newsreader, but a pretty slick dancer as seen on 'Strictly', charity campaigner and working mum-of-three.
"Yet the only thing sofa-warmers wanted to comment on was her legs, of which there are a zillion other pairs in the world. Talk about boring."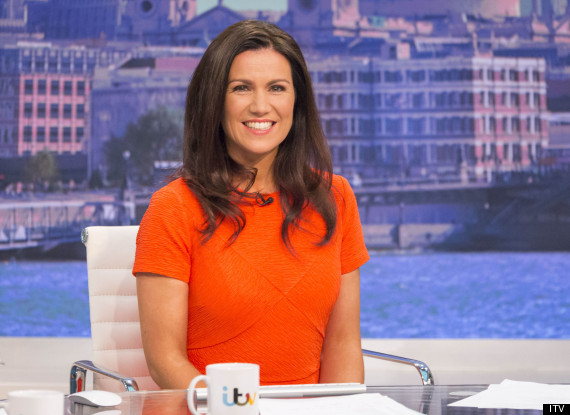 Susanna at her 'Good Morning Britain' desk
The 'Celebrity Big Brother' star branded the criticism as sexist, claiming viewers would not have been so upset if Susanna were a male presenter.
She wrote: "It got me questioning why we are so obsessed with looking at what's on the outside rather than inside, before the blatant sexism smacked me in the face – would the subject of pins being concealed have made front page news if a MALE presenter had sat behind a desk.
"I don't recall seeing any outpouring of grief over 'Breaking news: Ben Shephard's limbs shielded in telly shocker."
Susanna confirmed that she would be fronting the reboot of 'Good Morning Britain' earlier this year, after fronting 'BBC Breakfast' for over a decade.
The show's launch managed to pull in 800,000 viewers, though this was just over half of what 'BBC Breakfast' managed on the same morning.
Meanwhile, both Luisa and Susanna found themselves on the FHM 100 Sexiest Women list this week, with Luisa at 72 and Susanna at an impressive 30, though it was Jennifer Lawrence who claimed the top spot.
href="http://www.facebook.com/HuffPostUKEnt"target="_hplink">LIKE US ON FACEBOOK

| FOLLOW US ON TWITTER