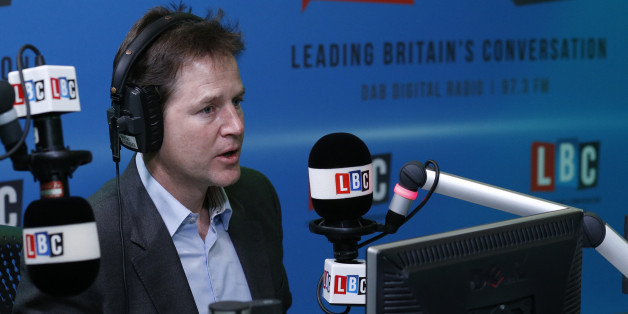 Jonathan Brady/PA Wire
Nick Clegg has mocked "slightly loopy ideologues" within the Conservative Party and dismissed a former adviser to Michael Gove as having "anger management issues".
Dominic Cummings, who worked for the education secretary, recently attacked the deputy prime minister for being "self-obsessed", "dishonest" and "a revolting character".
Speaking on LBC Radio this morning, Clegg hit back. "I don't know this guy, and he's obviously got anger management issues," he said.
"But where he is right is I have, regularly, said to the slightly loopy ideologues like him on the right within the Tory party, I've stopped them from imposing, from where they lurk in the Department for Education, their ideological experiments on our school system."
Clegg said he had stopped Tory plans to "turn the clock back to a 1950s-style school system that divides kids up" and prevented plans to introduce profit making into state schools.
The Lib Dem leader added: "They have got an ideological bee in their bonnet. They want to impose all sorts of crackpot ideas on our school system. And I said no. And, by the way, I would do it every day of the week, however abusive or silly his insults want to be."