PR guru Max Clifford has been sentenced to eight years in prison, for eight charges of indecent assault, a judge has ruled.
The 71-year-old finally fell from grace on Monday after decades influencing the media when he was convicted of eight counts of the crime, carried out between 1977 and 1984 on four women.
Passing sentence at Southwark Crown Court on Friday, Judge Anthony Leonard told him: "These offences may have taken place a long time ago, when inappropriate and trivial sexual behaviour was more likely to be tolerated, but your offending was not trivial, but of a very serious nature."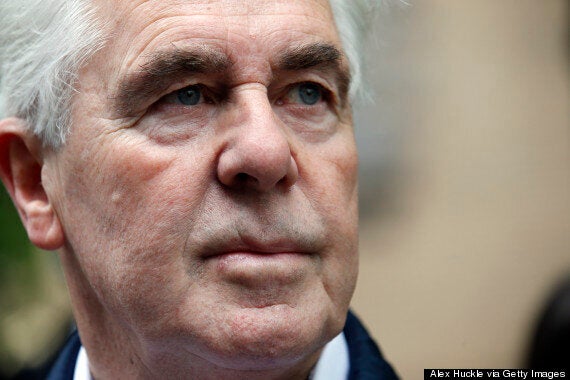 PR guru Max Clifford has been sentenced to eight years in prison
Clifford repeatedly shook his head as the judge made his comments to a packed courtroom.
Some of his supporters, sitting behind the dock in the public gallery, broke down in tears as he was sentenced.
Describing his extensive charitable work, the judge said: "Although your charitable work has gone on for a long time after your offending stopped, I cannot ignore that for decades you were leading a double existence."
Speaking before entering the court Clifford told the press: "I stand by everything I have said in the last 17 months."
During his eight-week trial he branded his victims "fantasists" and "opportunists".
Wearing a blue jacket over a white shirt and jeans, Clifford said: "I just have to make the best of it, that's what I've got to do."
He went on: "I've got nothing to add to what I've said in the past."
He paused for a mass of photographers and TV crews to get pictures and footage, in what could be the last images of Clifford as a free man.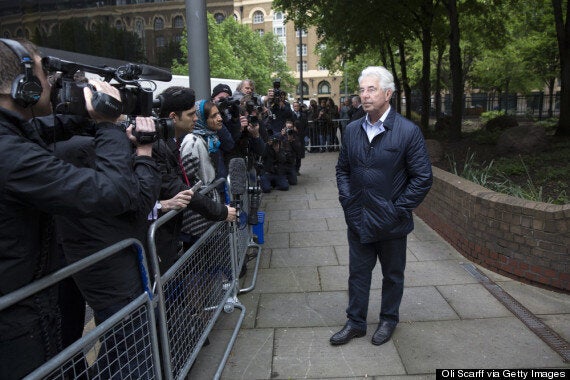 Clifford repeatedly shook his head as the judge made his comments to a packed courtroom
Asked how he was feeling ahead of the sentencing, Clifford added that it was "not the best day of my life".
He continued: "I just have to make the best of what the court gives me.
"It is the same as I have felt since it started 17 months ago, it is like living under a dark cloud.
"It is the same for my family...for my daughter and everyone close to me."
Asked whether he would appeal against his conviction he said: "Everything like that will be handled by my lawyers."
During his trial, prosecutors portrayed Clifford as a well-practised manipulator, who promised to boost his victims' careers and get them to meet celebrities in exchange for sexual favours.
He offered to get them casting appointments, pretending to be Hollywood bigwigs including Steven Spielberg, Albert "Cubby" Broccoli and Michael Winner on the phone, and bizarrely bragged about having a tiny penis.
Victims included one girl who said Clifford abused her on a number of occasions after he met her family on holiday in Torremolinos in Spain in 1977 when she was 15.
Another alleged victim, who was an extra in the film Octopussy, claimed that aged 19. Clifford told her that actor Charles Bronson wanted pictures of her in her underwear, then pinned her down on a sofa, but she fought him off.
Another was an aspiring model who went to his office in the early 1980s, when she was in her late teens, and was told to pose in her underwear, after which Clifford groped her and tried to force her to perform oral sex.
An 18-year-old dancer was also targeted by the PR expert, who took her into a nightclub toilet in the early 1980s and forced her to touch his penis, saying "Who is going to believe you?".
The most serious claim came from a woman who said he forced her to touch his penis when she was just 12 years old during a holiday in Spain.
The jury cleared Clifford of indecently assaulting another two women, and could not reach a verdict on a third. Prosecutors said this morning that they will not go for a retrial on that outstanding charge.
Director of Public Prosecutions Alison Saunders said Clifford had "rightly been held to account" and she hoped it would encourage other victims of historic sex offences to come forward.
"Research is clear that sexual offences are severely under-reported and I want to provide reassurance to any victim that the CPS will continue to make decisions based on the evidence and in accordance with the code for Crown prosecutors.
"We will work with the police and victims to build strong cases which we can put before the court, no matter when the alleged offending took place or was reported."