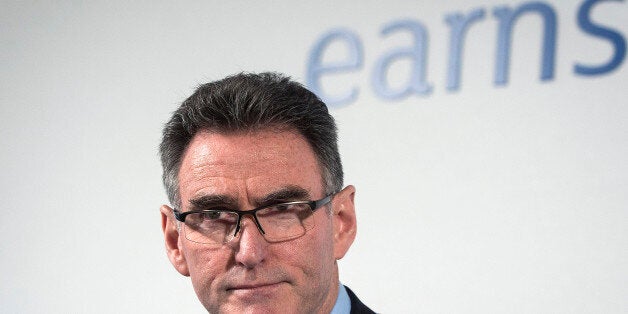 State-backed Royal Bank of Scotland said it doubled profits in the first quarter of this year but warned that past problems which have cost it billions of pounds are far from over.
The group, which is 80% owned by the taxpayer, said pre-tax profits rose to £1.64 billion from £826 million in the same period last year, but boss Ross McEwan said there are still "plenty of issues from the past to reckon with".
There were no new hits to cover past scandals or litigation, or major provisions such as the £4.8 billion hit it recently took to create a "bad bank" where it could hive off toxic assets.
However, the Treasury said it would let Lloyds, in which the taxpayer has a minority stake, double its bonuses due to its better financial position.
RBS admitted with its latest results that it would continue to be haunted by misdemeanours of previous years, which have seen the bank shell out billions of pounds over issues such as payment protection insurance (PPI) mis-selling.
It said: "The ongoing conduct and regulatory investigations and litigation continue to create challenges and uncertainties for RBS, as for other banks. The timing and amounts of any further settlements or redress remain uncertain."
RBS said it had seen a modest revival in lending volumes during the quarter, with improvements in UK retail and business banking while income from its markets business was lower as it shrunk its balance sheet. Costs also fell.
The trading update was the first since the group announced that it had tumbled to an £8.2 billion loss for 2013 and launched a mammoth overhaul to slash costs by £5 billion within three years.
Chief executive Ross McEwan said the latest figures showed the "great job" it could achieve while in a "steady state".
"But we still have a lot of work to do and plenty of issues from the past to reckon with," he added.
"Everyone at RBS is focused squarely on doing everything we can to earn the trust of our customers and in the process change the banking sector for the benefit of the UK."