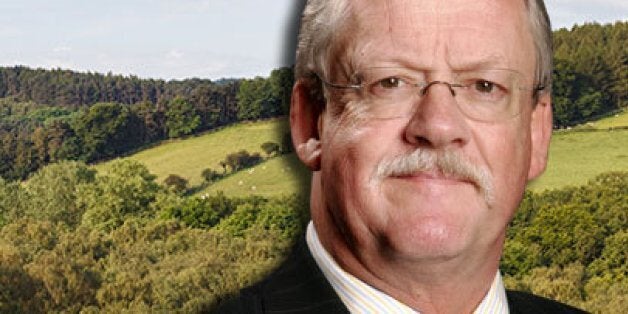 Ukip MEP Roger Helmer is to fight the parliamentary by-election in Newark, after leader Nigel Farage decided not to throw his hat into the ring for the Nottinghamshire seat.
It is a battle to replace former Conservative MP Patrick Mercer, who quit Parliament last month days before the publication of a scathing standards report.
Last year, Farage admitted that Helmer had gone ''too far'' by drawing a link between gay marriage and incest in a blog in which he wrote: "If two men have a right to marry, how can we deny the same right to two siblings? Are we to authorise incest?"
Challenged over his views of homosexuality last month, Helmer told The Sun: ''Different people have different tastes. You may tell me you don't like Earl Grey tea. That may be a minority view but you are entitled not to like it if you don't like it.''
But he rejected any suggestion that he was endorsing homophobia, saying: ''I simply made the point that people were entitled to their personal preferences. It is morally acceptable to prefer heterosexuality over homosexuality, or vice versa. Most of us prefer one or the other.''
He said he had publicly declared in the past ''that prejudice, hostility and violence against homosexuals are wrong and totally unacceptable''.
As a Tory MEP in 2011, Helmer was rebuked by his own party for sending out a tweet during a spate of riots suggesting that the Army should "shoot looters and arsonists on sight".
Helmer, who has represented the East Midlands in the European Parliament for 15 years, was "overwhelmingly" endorsed by the Newark constituency association at a hustings meeting on Monday before being backed by Ukip's National Executive Committee, said a party spokesman.
Helmer said he was "both proud and humbled to have been selected".
"It would be a huge honour to be elected to serve as Newark's MP and I will be giving my all over the next few weeks to achieve that outcome," he continued.
Farage describe his party's candidate as "a massively experienced and respected figure on the national political stage and on the local political stage as well" and said that Ukip members will "rally to the cause of making Roger our first directly-elected MP".
Related