A top British army commander has reacted to disturbing pictures which appear to show at least one UK serviceman posing with a dead Taliban fighter.
Colonel Richard Kemp, who commanded British forces in Afghanistan in 2006, said he did not condone the soldiers' actions but suggested they may have been feeling an "understandable joy" at seeing their enemy dead after a furious battle.
The Ministry of Defence said military police have launched an investigation into the chilling photographs, which were taken after an attack by insurgents on Camp Bastion in 2012.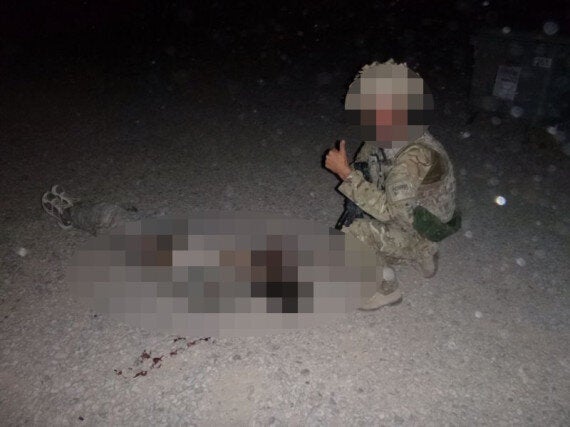 In two of the pictures at least one and possibly two purported members of an RAF Regiment can be seen kneeling next to the body of a dead insurgent and giving the thumbs up.
Speaking Saturday, Colonel Kemp told BBC Radio 4's Today programme that although he "certainly wouldn't condone this sort of behaviour," the photographs were taken in the immediate aftermath of a "very, very devastating Taliban attack."
A number of British personnel were injured in the attack and six US Harrier jets were destroyed.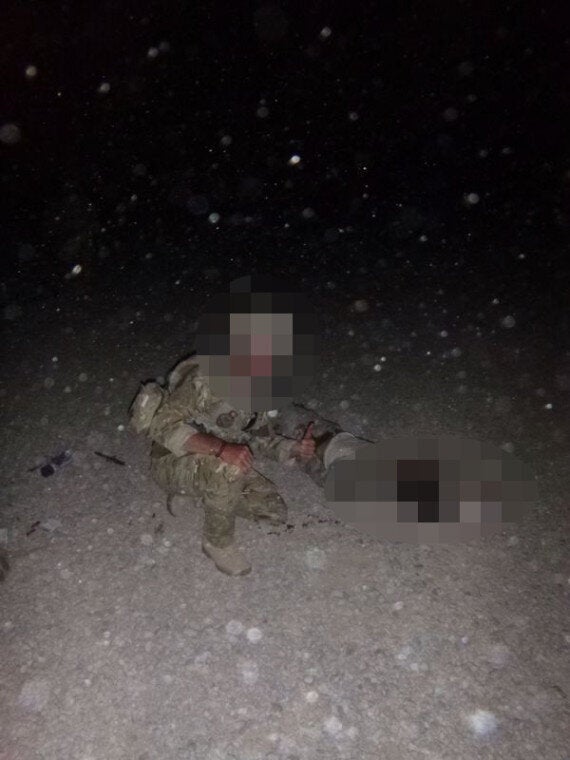 "To us here in the UK two years later it seems disturbing but when you remember these soldiers had been under threat of their lives, they fought quite a furious battle with the Taliban and I suspect what we see here is a sense of elation that they are still alive at the end of it and also an understandable joy at seeing that their enemy who were trying to kill them a short time before are no longer alive," Colonel Kemp said.
Colonel Kemp said the armed forces do not allow personnel to "show disrespect for the dead of their enemy" and rules also forbid any close up photographs of dead enemy fighters. Soldiers in Camp Bastion were not allowed to have cameras or phones, he added.
He said that the Taliban would probably try to exploit the photographs for propaganda purposes but suggested the incident would "go over many people's heads" in Afghanistan.
He added: "I don't think it will cause huge outrage there because I don't think our enemies are going to be particularly concerned about this. If they are it is not going to affect the ferocity with which they continue to try to attack us anyway."
An RAF spokeswoman said: "Inappropriate actions will not be tolerated in the armed forces - the RAF is treating this incident extremely seriously and has launched a military police investigation.
"As this incident is subject to an ongoing investigation it would be inappropriate to comment further at this time."