The boss of US drug giant Pfizer has said the firm's proposed takeover of British-based AstraZeneca is a "win-win for society".
Pfizer chairman and chief executive Ian Read said the £60-billion-plus deal would "liberate the balance sheet and tax" of both companies after Prime Minister David Cameron insisted the American firm must provide more assurances about its commitment to Britain.
Chancellor George Osborne said Pfizer had made assurances about its plans for jobs and science in the UK and he would take a "hard-nosed" approach to any deal.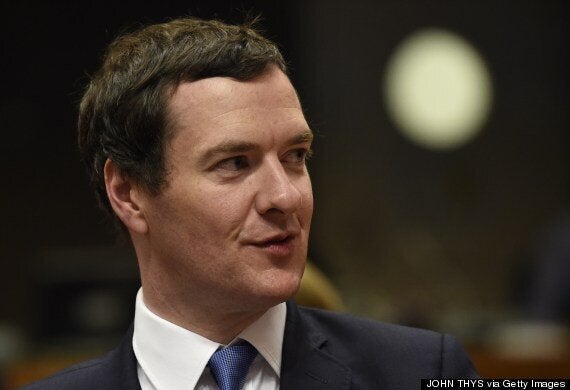 Osborne has said he will get tough with Pfizer over the proposed AstraZeneca takeover
Osborne said it would be "extraordinary" not to have engaged with Pfizer and said it was a "massive error of judgment" by Labour leader Ed Miliband not to talk to the company.
AstraZeneca has so far resisted approaches from its rival, but Pfizer executives have not given up hope of completing a deal - potentially the biggest foreign takeover of a British company.
Fears have been raised that resulting cost-cutting could cause the loss of thousands of highly-skilled jobs and undermine the UK's science base.
In a series of videos posted on Pfizer's website, Read, who is due to be grilled by two House of Commons' committees next week, said the proposed takeover "will liberate the balance sheet and tax of the combined companies.
"We liked where their science is being done, which is in the UK, and we know we have good science in the UK in the Cambridge, Oxford, London and other universities.
"So we liked the science, we liked the complementary nature of the portfolio, and frankly you know, as far as we know, we believe the cultures are very complementary."
Read and AstraZeneca chief executive Pascal Soriot will be questioned by the Business, Innovation and Skills Committee on Tuesday morning, before returning to the House of Commons on Wednesday to be quizzed by MPs on the Science and Technology Committee.
The science committee will also question Science Minister David Willetts about the Government's position.
Shadow business secretary Chuka Umunna said: "The assurances Pfizer has given ministers are not worth the paper they are written on, given that Pfizer has since refused to rule out breaking up the AstraZeneca business and selling off parts of it in the future if this takeover proceeds.
"The Government could act immediately to work to put in place a stronger public interest test encompassing cases with an impact on strategic elements of our science base and seek a proper, independent assessment of the potential takeover as Labour has called for. Instead, ministers have sat on their hands."