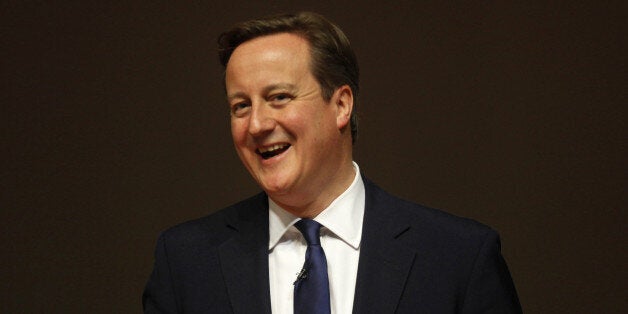 A national poll has put the Conservatives ahead of Labour for the first time in more than two years, with less than 12 months to go until the general election.
The survey will be a boost to David Cameron and Conservative MPs, who are fighting an uphill battle to secure relelection in 2015. And it will worry Labour MPs amid reports of jitters on the backbenches and in the shadow cabinet about the party's election strategy.
Writing on Conservative Home, Lord Ashcroft, the Tory peer who has remade himself as a pollster, said his findings demonstrated how tightly fought the upcoming campaign will be.
"The Tory lead is somewhat more slender than it looks: if one fewer interviewee had named the Conservatives the party's score would have been rounded down to 33 per cent rather than up to 34 per cent, and the lead would be down to one point. As I was saying earlier, margins of error could play a starring role in this election and this is exactly why."
And due to the electoral map, a two point lead for the Conservatives at the general election would still result in a overall Labour majority.
Labour has held a consistent lead over the Conservative Party for some time and while the gap has narrowed in recent weeks.
However a YouGov poll for yesterday's Sunday Times gave Ed Miliband a commanding lead, with Labour on 38% compared to the Conservatives on 31%. That would give Labour a majority of 84 seats.