The Daily Mail has paid damages and apologised to Ukip leader Nigel Farage's wife Kirsten Mehr for claiming she began a relationship with her husband before his first marriage ended.
The newspaper said it had agreed to pay her "damages and costs" but declined to say how much these were after two articles, which have now been amended, were published on March 14 and April 22.
The March article appeared in print in the Daily Mail while the April article appeared only online.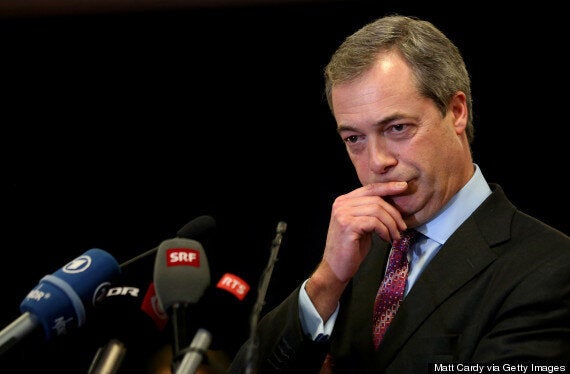 The article appeared shortly after Farage was accused of cheating on his current wife, Kirsten Mehr
A correction, published online and towards the bottom of page four of the paper on Monday, said: "An article about Nigel Farage on 14 March and 22 April said he and his wife Kirsten began an affair before the UKIP leader's first marriage ended.
"We are happy to clarify that they met only after the divorce was finalised and apologise for any distress caused. We have agreed to pay damages and costs to Kirsten Farage."
The March article appeared very shortly after Farage was accused on the floor of the European Parliament of having an affair with Ukip employee Annabelle Fuller.
Fuller and Farage both deny having an affair. Fuller claimed she was being "hounded" by the press over the claims.
Farage married his first wife, Gráinne Hayes, in 1988 and they divorced in 1997. He married his current wife, whom he met while working in the City, in 1999.
He has four children, two sons from his marriage to Hayes and two daughters with Mehr, who also works as his secretary.
Ukip had not responded to a request for comment as this story went live.
BBC political editor Nick Robinson left Farage speechless when he accused him denying a British national a job by hiring Mehr, a German national, to work as his secretary.
Mehr told reporters: "We will be discussing it tonight."
Popular in the Community