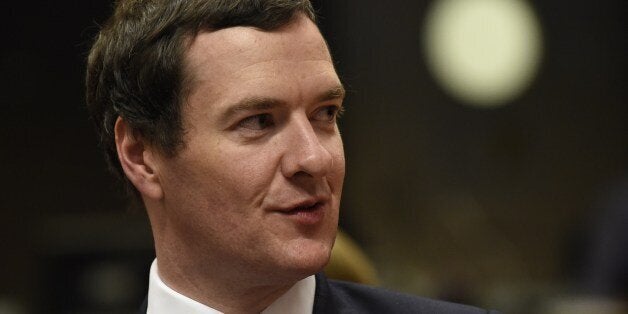 George Osborne has once again insisted there is "no way" any British government would ever agree to form a currency union with an independent Scotland.
The chancellor told the Commons Scottish affairs committee on Wednesday afternoon that suggestions Westminster would change its mind if Scotland did chose to break-up the United Kingdom was wishful thinking on the part of Alex Salmond.
"I am not the one asking Scotland to take the big risky move to independence. I'm not the one who has to explain what would happen afterward," he said.
"We have all made it clear that there will be no currency union if Scotland becomes independent, no ifs, no buts. An independent Scotland would not share the pound with the rest of the UK."
He aded: "There is no way we could agree a currency union after independence. It is not possible for us to change our position after the vote."
Osborne said the fact the Conservative Party, Labour Party and Liberal Democrats had all rejected the idea meant "any combination you could possibly imagine" of parties that formed a post-2015 Westminster government would reject a currency union with Edinburgh.
The committee's Labour chairman Ian Davidson said Mr Osborne's announcement that Scotland would not be able to share the pound, made on a visit to Edinburgh, was a "presentational disaster".
He said: "It looked as if it was some English Tory coming up to tell us what we could and couldn't do."
Mr Osborne said he had an obligation to provide the people of Scotland with the facts about the consequences of independence.
He told the MPs that the legal position was clear that the rest of the UK would retain the central bank - the Bank of England - which stands behind the pound.
"It is not like a divorce where you are dividing up the CD collection, this is something very different," he said. "This is a fundamental set of arrangements intrinsic to the UK and it's not just a physical asset that would be shared."
On Wednesday Better Together leader Alistair Darling rejected claims he is being sidelined in the campaign to keep Scotland in the UK. The Labour MP and former chancellor reacted after speculation that senior politicians were being drafted in to take a more prominent role.
Darling, in Edinburgh to launch the latest Better Together advertising campaign, said the movement has "many voices".
"I will be doing an awful lot in this campaign and you'll see others, MSPs, people who're not anything to do with politics at all," he said.