Keith Lemon has poked fun at Solange and Jay Z, staging a recreation of the video obtained by TMZ, which appears to show Beyoncé's sister attacking her brother-in-law.
The ITV2 funnyman is sporting a wig and dress in the snap, which shows him attempting to kick a man who is dressed as Jay Z, while another joker dressed as a security guard attempts to restrain him.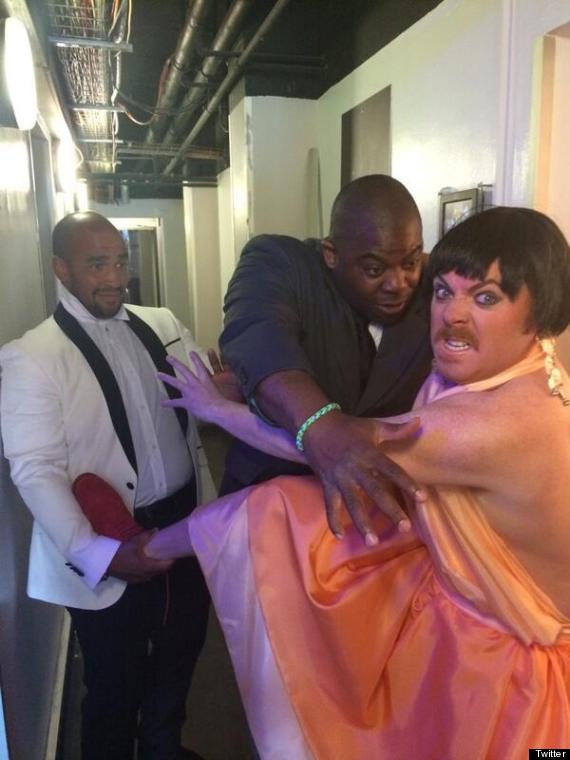 Keith shared this snap on Twitter
It's already quite clear what the snap is mocking, but just in case it isn't Keith has captioned the pic with: "Poor Jay Z".
It appears the snap is part of a skit for the next episode of 'Celebrity Juice', as Keith's next tweet reads: "See the whole battle on Celeb juice tomorrow at 10pm ".
There has been plenty of speculation over what caused Solange's alleged attack on the 'Holy Grail' rapper, with reports suggesting it could have been over Jay's plans to attend Rihanna's Met Ball after party, leaving his wife to go home alone.
According to Us Weekly, Jay Z wasn't the only person to feel Solange's wrath on the night of the swish NYC gala, as she also reportedly "yelled at" fashion designer Rachel Roy moments before that incident in the Standard Hotel's lift.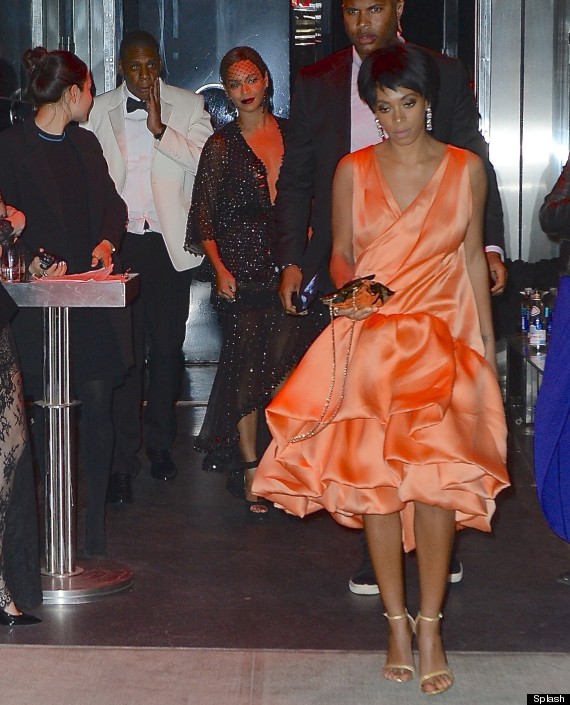 Jay Z, Beyoncé and Solange leave the hotel following the alleged incident
While Beyoncé, Jay Z and Solange are all yet to make a statement on the matter, Solange has appeared to hit out at her sister, by removing all photos of her from her Instagram account.
Beyoncé posted a cryptic prayer on her own Instagram just days after the incident and earlier today (14 May) she shared four snaps of herself and Solange online.
Beyoncé and Jay Z seemed calm and loved-up during a date night earlier this week, when they attended a Brooklyn Nets basketball game just hours after the video of the alleged attack emerged.
LIKE US ON FACEBOOK | FOLLOW US ON TWITTER