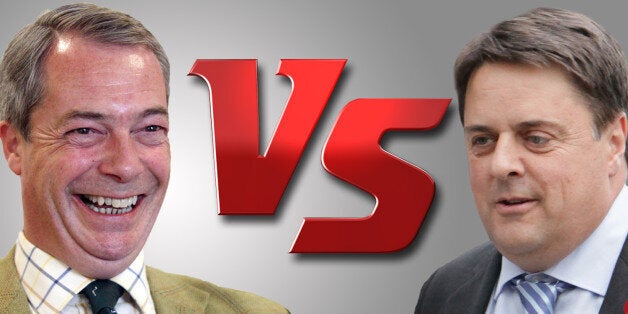 Ukip are a racist, anti-white party encouraging the genocide of British people, the British National Party have said.
Steve Squire, the BNP London spokesman, told the Huffington Post UK that Ukip's immigration policy is racially biased against white Europeans, unlike his own party's policy.
"They're a bunch of 60 year old cowards," who are "picking on" Romanians and Bulgarians, Squire said to HuffPost UK.
"Ukips's claim is that they would limit immigration, but their actual policy is to limit it to net immigration of 50,000 a year," Squire said.
This will "change the makeup and identity of our country," he added, resulting in a negative impact on "indigenous British people."
"It's anti-white isn't it?" Squire asked. "Ukip saying they're against European immigration shows they are simply afraid of mentioning people of colour, I'm sorry but that's racist against the white people of Europe."
"Our policy is we don't discriminate, it's a fair and equal policy because for us it has always been about the sheer numbers. Not about where they're from or what colour they are."
"We're a homogenous people, and when we see foreign people coming in there's too many when they start to outnumber us and change the makeup of our cities, we feel that genocide is going on," he added.
Ukip told the Huffington Post they did not want "to enter any kind of discourse whatsoever over the BNP."
"They're not even a proper party," a spokeswoman said. "We do not want to be associated with them in any way, their comments are repugnant."
The BNP said the parties need not worry about being associated with each other anymore as their policies and attitudes are dramatically different.
"We're not a far right party if any one is a far-right party, it's Ukip," Squire said. Ukip "worship the ground Margaret Thatcher walks on and she's a right winger," he added.
In a reflection of changing political attitudes in the UK, much of the BNP's newly released electoral campaign consists of attacks on Ukip leader Nigel Farage - even more so than the other party leaders.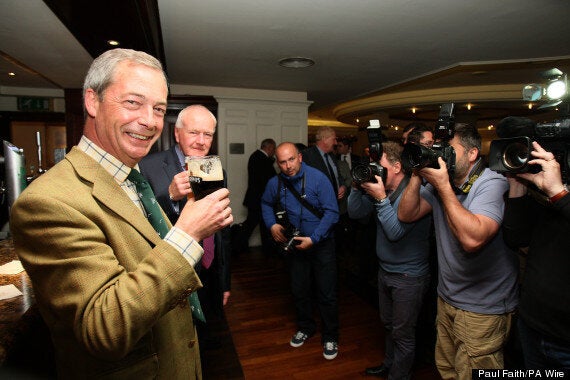 But Squire insisted Ukip are "buckling under pressure," referring to the party's recent spate of bad luck.
"Farage is trying to herd a party of cats - they all have different ideologies. They're not bound together by anything. Which will be a bad day for them some day soon."
Ukip, he said, decided to come onto "our ground" but they don't know what they're talking about and they're making "all sorts of gaffes and mistakes."
"With the BNP we stay true to our principles, love us, or hate us."
The three-minute clip uploaded to YouTube asks "who is responsible for the ongoing attempt to irradiate the British culture and British identity?" an irradiation that has seemingly brought our once great nation crashing to its grazed and battered knees.
The film also demands to know who is responsible for the "ever growing debt" and who is responsible for portraying "racist attacks as only being against non-whites"?