Learning to love your body is key to your health, wellbeing and confidence - but many women find body acceptance particularly difficult after giving birth.
Before having children, Taryn Brumfitt was a super fit, toned bodybuilder. Inevitably her body changed after becoming a mother, but sadly, so did Taryn's self-esteem.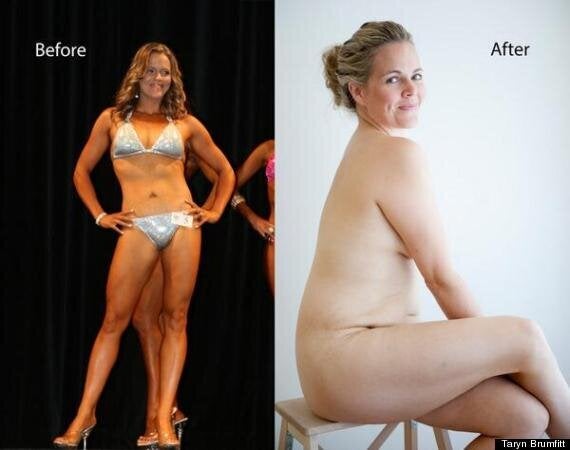 Taryn has said she loathed her body after having her three children, but one day asked herself how she could teach her daughter to love her own body if she couldn't love her own.
In May 2013 she posted the above before and after picture of herself on Facebook, showing how her body looked as a bodybuilder and how it now looks as a mother - the image got over 3 million likes.
Taryn says she thinks the picture gained so much attention because her confidence in the second image is surprising: "Because heaven forbid a woman can love her body, after," she said.
The mother of three asked 100 women to describe their body in one word - after hearing words like "wobbly, imperfect, stumpy, short, frumpy [and] disgusting", Taryn realised she wasn't the only woman unhappy with her body.
Now the photographer and HuffPost blogger is on a mission to convince every woman to love her body as it is. She plans to do so by creating a documentary called "EMBRACE" funded by a KickStarter campaign.
Taryn's supporters have labelled her as the 'Anti-Fit Mum' in contrast to "Fit Mum" Maria Kang.
Uploaded with tagline 'What's Your Excuse?', the image shows Maria looking slim and toned while she poses in sports underwear next to her children.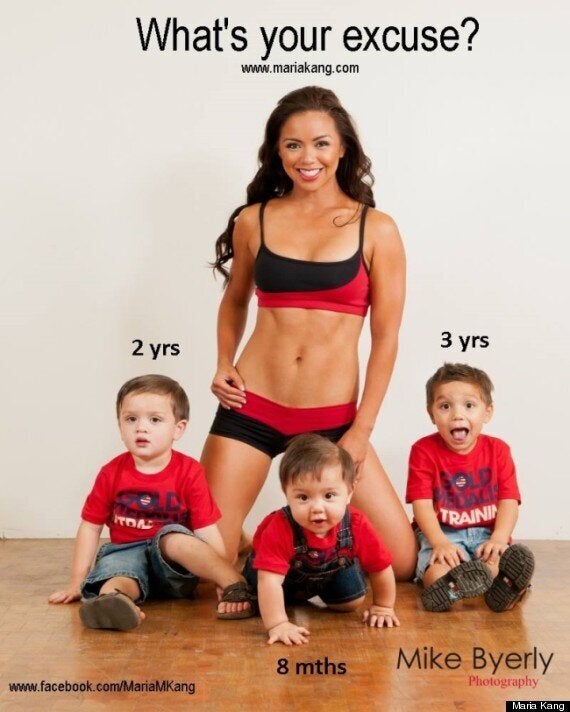 Facebook users to accused Maria of fat-shaming and putting pressure on mothers to change their bodies after birth.
But are Maria and Taryn all that different?
Maria denies the charges of fat-shaming, saying that her photo was designed to inspire people to reach their own personal goals.
It seems that Maria and Taryn both want to encourage women to be happy with their bodies after birth.
If women feel happier exercising to lose those extra pounds à la Maria, they should go for it. If they want to kick back like Taryn, we think that's fine too.
The key message is self-esteem, something both of these women help others to regain.