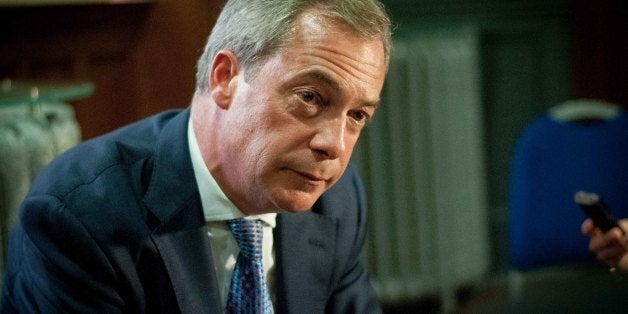 Ukip is having a bad week. The beleaguered party has now apparently been forced to suspend its Freephone number.
The withdrawal of the service came after some very subtle protesters launched a campaign of calls to push up the party's phone line costs.
Now, if you were hoping to call Ukip for free, we're afraid to tell you that service is no longer available.
The address was targeted by people sending overly-heavy items at the party's expense but one package was the final straw, with a delivery of faeces prompting the closure of the service.
If you call the Freephone number, you will be greeted with a pre-recorded message: "Unfortunately, this Freephone number has been subjected to a concerted campaign of malicious nuisance calls and as a result we have been forced to suspend the service."
The withdrawn Freephone number has now been replaced with an alternative line that callers will have to pay to use.
One anonymous campaigner told The Independent that one of the tactics used by anti-Ukip activists was to programme computers to call the number continually.
As the disastrous interview continued Ukip communications director Patrick O'Flynn intervened in an attempt to get the programme shut down.
Ukip was also embroiled in another race row Friday after it emerged that one of its local election candidates has described Islam as a "totalitarian ideology" that is "against everything modern Britain stands for".
It is a fresh embarrassment for the party as it tries to fend off racism allegations following a series of scandals involving candidates, and a controversial poster campaign warning about Europeans coming to take UK jobs.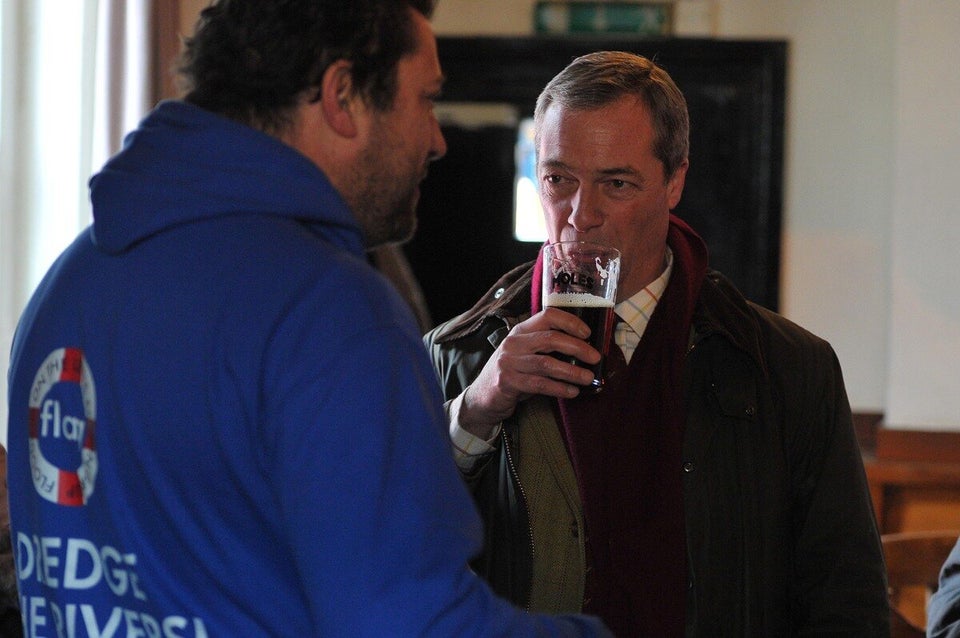 Nigel Farage In The Pub