Katy Perry and Robin Thicke were just two of the stars who took to the stage on Sunday night's Billboard Music Awards, but the performance that everyone is talking about was from a Michael Jackson hologram.
It had been widely rumoured that a hologram of the late King of Pop - designed by the same team who famously created a hologram of rapper Tupac Shakur for the Coachella festival in 2012 - would be making an appearance, and crowds at the Las Vegas ceremony were delighted when the hologram appeared to perform one of Michael's new songs.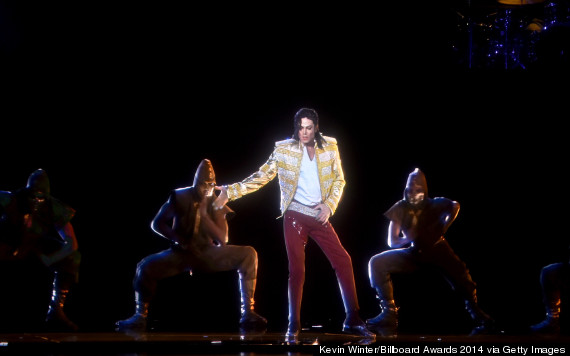 Michael Jackson's hologram takes to the stage at the Billboard Music Awards
During the performance of 'Slave To The Rhythm' - taken from the star's posthumous release 'Xscape' - the incredibly realistic hologram did a range of Michael Jackson's trademark dance moves, including a moon-walk which got an amazing reception from the audience.
The hologram wore a gold jacket to match the gold setting of the performance, which even included a throne to remind viewers that although he's no longer with us, there's still only one rightful King of Pop.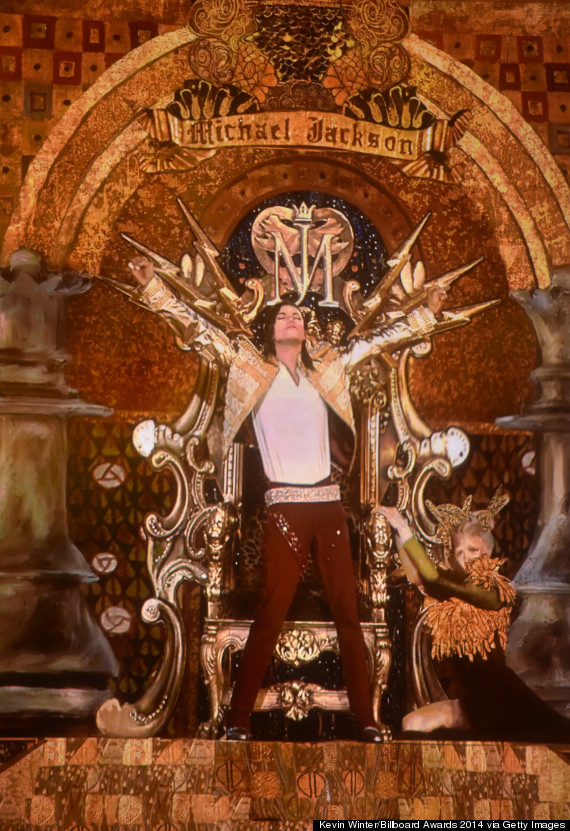 Michael Jackson's hologram in front of his golden throne
And the megastar's legacy doesn't show any signs of letting up, as a remarkable five years after his death the singer's latest release 'Xscape' still managed to top the UK album chart over the weekend, while its lead single 'Love Never Felt So Good' is climbing its way up the top ten singles.
A version of the song featuring none other than Justin Timberlake has also proved popular, with its music video featuring great a reception after it debuted last week.
As well as Justin, 'Xscape' features collaborations with Timbaland and Mary J Blige, while 'Slave to the Rhythm' was originally intended to feature Justin Bieber, though after the collaboration leaked online it was ultimately decided that a solo version of the song would be officially released instead.
href="http://www.facebook.com/HuffPostUKEnt"target="_hplink">LIKE US ON FACEBOOK

| FOLLOW US ON TWITTER