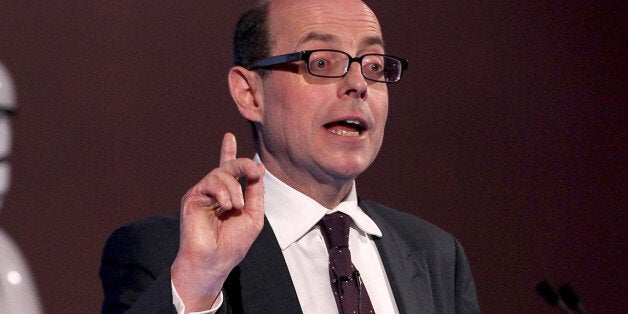 We've all been there. That sinking moment of realisation that your trusty phone is no longer safely in your possession, but lost in the depths of a cab's back seat or the sticky recess of a club.
But whereas for most of us the fear surrounding the loss of a mobile is limited to cringeworthy Facebook photos, or a cold-sweat over whether you had any emails concerning bank details – the BBC's political editor had far more to worry about.
Nick Robinson went off-duty to watch a Manchester United football match when his phone –containing David Cameron's number – disappeared, sparking a "serious security breach."
Mobile numbers for "most of the Cabinet", Downing Street officials and key civil servants were stored on the phone, sources said.
The loss of the government contacts is being investigated by the data watchdog, the Information Commissioner, the Daily Mail reported.
It is unclear if the phone was mislaid or stolen. But last night Robinson confirmed the loss, telling the Mail: "It was weeks ago and it's all over."
A BBC spokesman added: "When Nick Robinson lost his mobile phone some weeks ago he informed some of his contacts out of courtesy. The BBC takes its data protection duties seriously and as a precaution the Information Commissioner was also informed.
"There is no evidence that any of the data on the phone has been accessed or compromised. The Information Commissioner has since told us that he believes the BBC took the appropriate action."
Robinson also ran into technology-based trouble earlier this year when a combative discussion on BBC Daily Politics was interrupted by Queen's 'Fat Bottomed Girls' blaring out of his iPad.