An independent Scotland should offer asylum to NSA whistleblower Edward Snowden, a petition heard by the Scottish Parliament has said.
Campaigner Mick Napier put forward a petition calling for Snowden to be offered political asylum, conditional on country voting yes in the independence vote in September.
The former university lecturer made his case before MSPs on the Public Petitions Committee. Snowden is currently in Russia, where he has received temporary asylum
Snowden, who has been granted temporary asylum in Russia, became a wanted man when his leaks brought to light secret NSA documents which revealed widespread US surveillance of phone and internet communications.
The petition comes after the whistleblower was elected Rector of Glasgow University earlier this year.
Napier told the committee Snowden was owed a "debt of gratitude" for his actions and it would be an "honour for Scotland" if he came to the country.
"Edward Snowden has revealed information to us that we would not otherwise know, it is of significance to every single citizen in Scotland," he said.
"He acted out of the purest of motives and an offer of asylum to the man by an independent Scottish Government - an offer made today conditional upon an outcome in September - would itself be news and would allow the members of this committee to strike a blow for a private life for all of us.
Napier called for the committee to push the petition "as vigorously and as quickly as possible".
Several MSPs were sympathetic to Napier's campaign but said it was not in the gift of the Scottish Parliament and the Scottish Government to offer asylum at present.
They agreed to defer further consideration of the petition until after the referendum on September 18.
Speaking after the meeting, Napier said: "The basic point of the petition was that the offer be made prior to September 18 because it is a conditional offer, and Edward Snowden is perfectly capable of grasping the notion of a conditional offer, and the dangers posed by the writ of the Westminster Government continuing to run here.
"I am disappointed but I will keep an eye on this and return to it at some point in the future."
On the Scottish Government's response, he added: "They fudged it. There was no clear answer.
"Every government has to chose between accommodating the US government or accommodating the popular opinion of their citizens.
"The First Minister has made a statement condemning such saturation surveillance; here is an opportunity to do something about it, albeit symbolic."
A Scottish Government spokeswoman said: "We cannot comment on individual cases.
"Asylum is granted within the terms of relevant international law to those fleeing persecution or serious harm in their own country, and in need of international protection, and an independent Scotland would consider each case on its own merits when or if an application is made."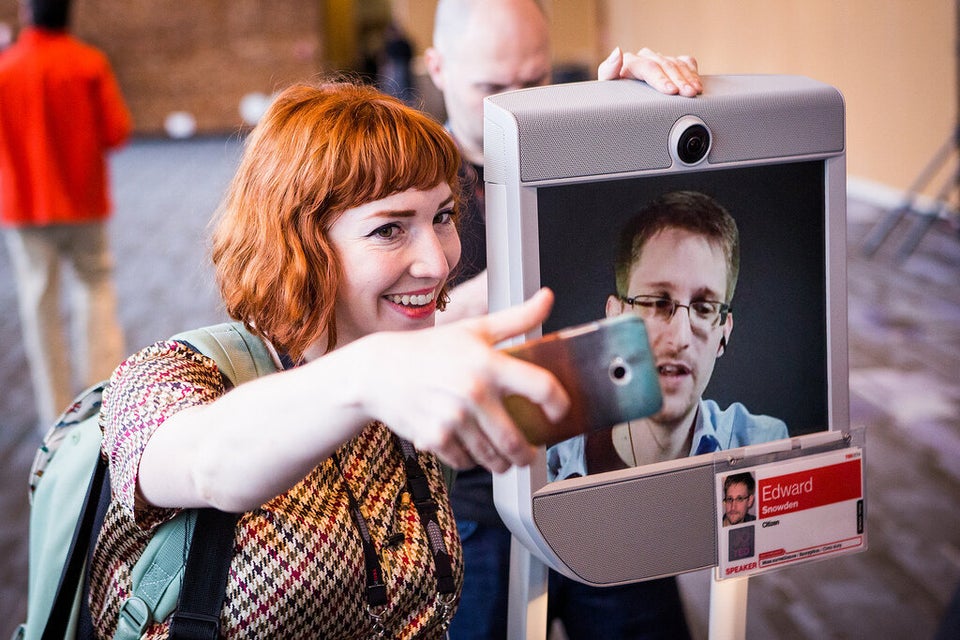 Edward Snowden At TED Conference Vancouver
Related