Anyone fearing Lady Gaga's 'artRAVE: The ARTPOP Ball' tour (catchy name, we're sure you agree) wasn't already enough of a camp extravaganza, it's now been reported that she's asked Eurovision winner Conchita Wurst to be her opening act.
Conchita made headlines around the world when her performance of 'Rise Like The Phoenix' - which saw her rocking a bejewelled dress and a full beard - took home the prize for Austria in this year's Eurovision Song Contest earlier this month.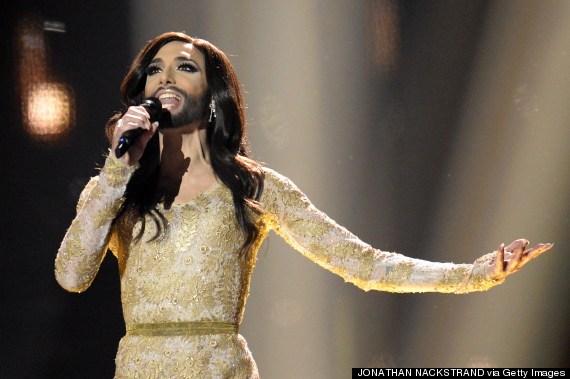 Conchita Wurst
It's now claimed she's won herself a new celebrity fan in the form of Lady Gaga who, according to an Austrian news source oe24, has asked the drag artist - who was born Thomas Neuwirth - to open up for her on her tour.
While only one date has been mentioned - her show in Istanbul on September 16 - it's thought she'll want Conchita at more dates, particularly given that she's playing a show in her native Austria in November.
Lady Gaga kicked off the 'artRAVE' tour earlier this month, and it looks like her craziest show yet with a whole range of different weird and wonderful costume changes.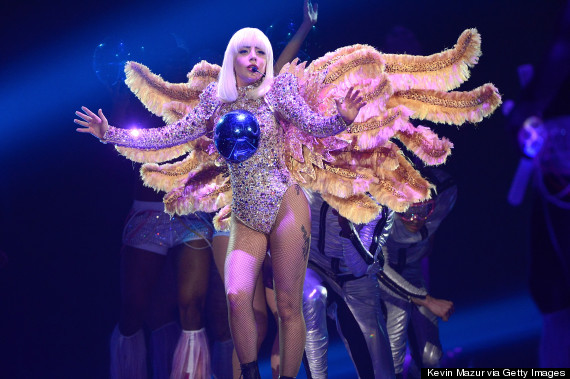 Lady Gaga
Meanwhile, Gaga isn't the only diva with an interest in Conchita, as following her big Eurovision win she was praised by none other than Cher, who said she admired his "guts" in a typically erratic string of tweets... though she did go on to slate her wig.
However, although she may have won some celeb fans in the form of Gaga and Cher, not everybody is so won over with Conchita.
Following her Eurovision victory, Russian ultranationalist MP Vladimir Zhirnovsky complained, : "It has turned wild. There are no more men or women in Europe, just 'it'."
LIKE US ON FACEBOOK | FOLLOW US ON TWITTER