Nurses are some of the country's toughest men and women, but for these brave caregivers the devastation became too much as their A&E department was shuttered.
With their hands round each others shoulders in the centre of the ward that some had served for decades, many of the men and women had tears falling down their cheeks.
The emotional nurses had gathered for a group hug on their final night shift at the Accident and Emergency department of Frenchay Hospital in Bristol.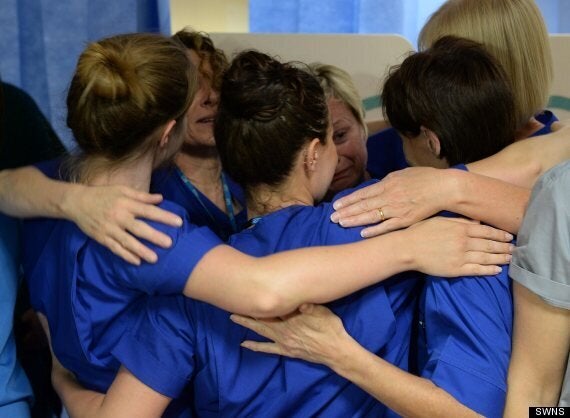 Nurses cry as they leave their A&E department in Frenchay Hospital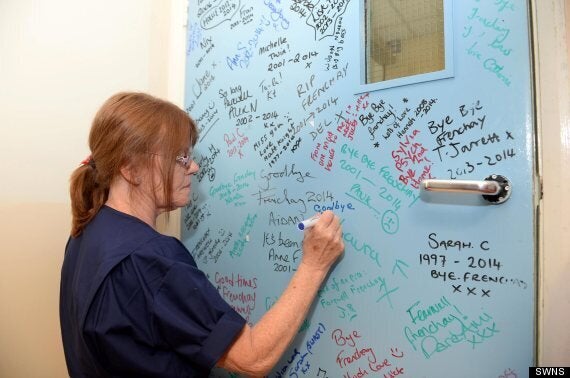 A member of staff graffitis a message on the hospital door of the now-closed department
Staff released white balloons outside the hospital doors to the sounds of Take That's Rule the World.
The department, open since the 1960s, cannot cope with the number of patients, more than 100,000 each year, NHS bosses say.
Matron Juliette Hughes, who had worked at Frenchay for 26 years, said: 'Frenchay has been here such a long time, people have such fond memories. I think the community really feel it is their hospital.
"I have dreamed about this day and worried about this day for so long I can't believe it's here and we are doing it."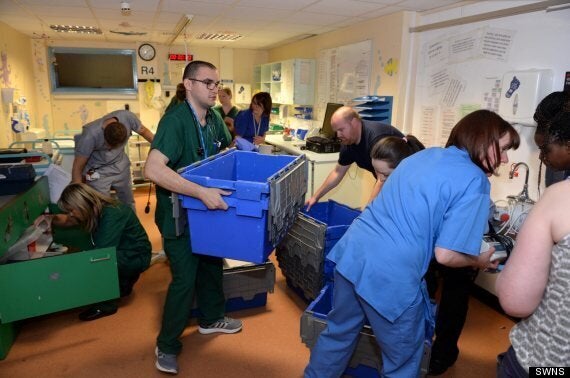 Staff pack up boxes for the move to the new hospital department, three miles away
The final A&E patient arrived moments before the lights were dimmed, a 17-year-old motor cyclist with minor leg injuries.
"It's strange being the last patient here when you think about how many people will have been treated here before," Adam Willlis said.
The emergency department will now move to the new Southmead Hospital, three miles away, due be be fully operational at the end of May. All the staff would be moving to the new hospital, Hughes said.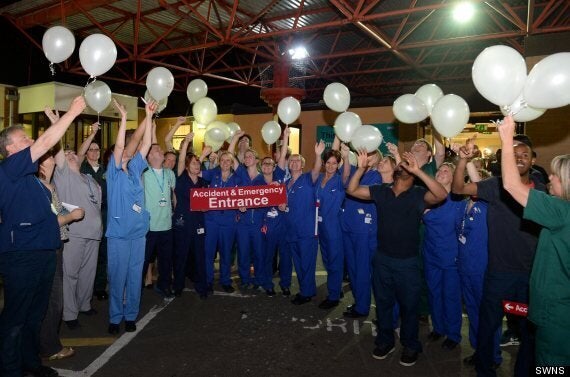 White balloons were released by staff outside the hospital's main doors
"It has always had a really lovely warm atmosphere and we know that people who use Frenchay feel very fondly about it. But you cannot deliver healthcare based on nostalgia. These buildings are decrepit and although it is very sad to leave them, the new building will give patients a much better experience."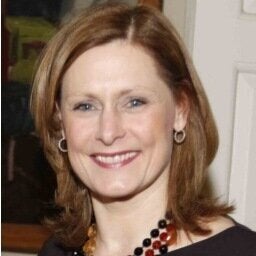 Happy 65th Birthday NHS
Related