A desperate husband who travelled from the States to Sudan has described the horror of visiting his heavily pregnant wife on death row.
The decision to sentence the woman to death by hanging for "apostasy" and flogging for "adultery" has been condemned as "truly abhorrent."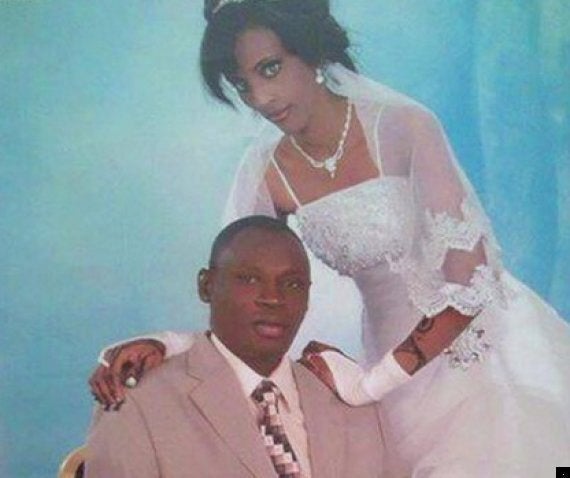 Her husband, Daniel Wani, was allowed to visit his wife for the first time on Monday where she is being held along with the couple's 20-month-old son, Martin.
"Her feet are shackled. Her legs are swollen," Tina Ramirez, executive director of Hardwired, a US-based advocacy group against religious persecution, told the New York Daily News.
"It's just outrageous. She's eight and a-half months pregnant."
Wani is appealing his wife's execution, which officials said won't be held until after Ibrahim gives birth and nurses her infant.
The father is not even allowed to care for Martin because he is a Christian and his son is considered a Muslim.
Wani now lives in Manchester with his brother Gabriel, who told WMUR that his sibling had returned home to do everything he could to save his wife.
Gabriel Wani said: "I'm just praying for God. He can do a miracle. Everyone is depressed. You don't believe it. It's shock."
Sudan has a majority Muslim population, which is governed by Islamic law. It rules that apostasy - the abandonment of one's religious faith - is a crime.
"The fact that a woman has been sentenced to death for her religious choice, and to flogging for being married to a man of an allegedly different religion is appalling and abhorrent," Manar Idriss, Amnesty International's Sudan researcher, said in a statement.
"Adultery and apostasy are acts which should not be considered crimes at all. It is flagrant breach of international human rights law."
Earlier in the hearing, an Islamic cleric spoke with Ibrahim in a caged dock for about 30 minutes, AFP reported.
Then she calmly told the judge: "I am a Christian and I never committed apostasy," NBC news reported.
Related