Peter Capaldi has been spotted filming the new series of 'Doctor Who' with Jenna-Louise Coleman and Hermione Norris, who is making a guest appearance on the show.
Peter and Jenna-Louise were filming next to the Tardis in Port Talbot, Wales and wearing orange spacesuit costumes while Hermione sported a pale blue one.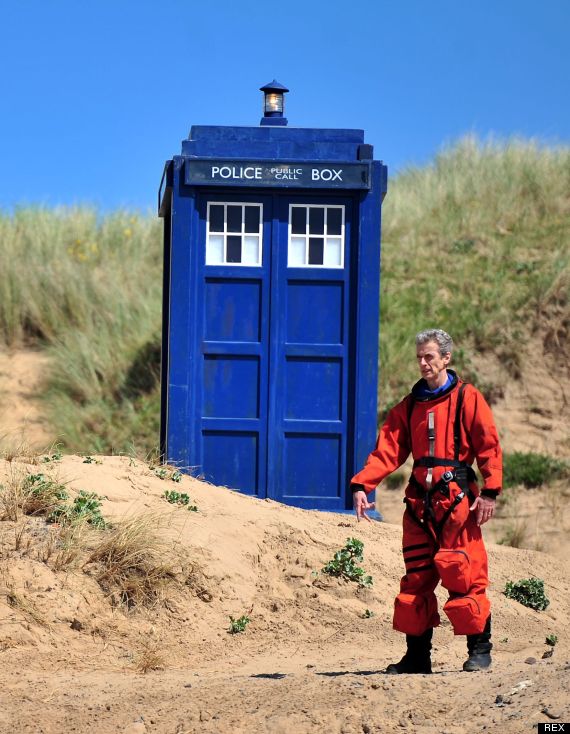 Peter Capaldi
'Doctor Who' bosses have remained secretive about the new series' storylines however they have revealed that one episode will see the Time Lord transported back to the scene of an old adventure, scenes for which will be filmed in Lanzarote.
Peter was first pictured on set as the Doctor back in January and we were given a sneak peek at one of the show's new monsters in March.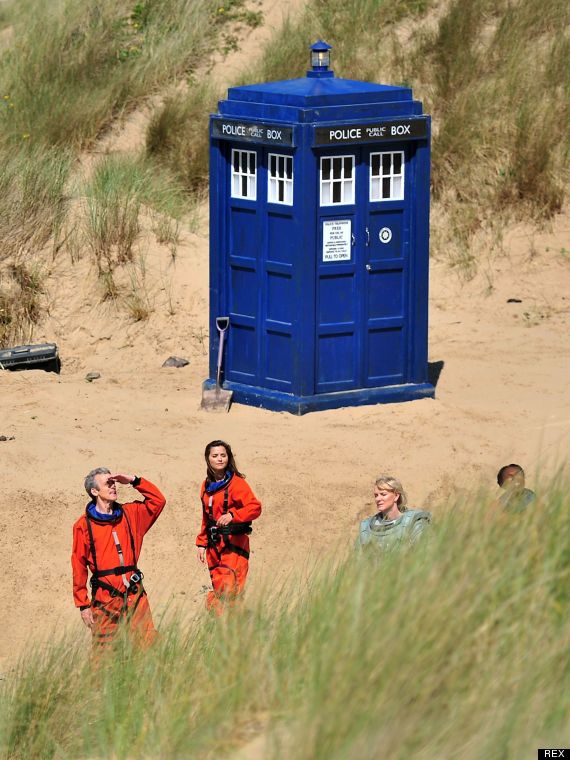 Peter and Jenna film with Hermione
'Line Of Duty' star Keeley Hawes and actor Ben Miller will also star in the new series, as will comedian Frank Skinner.
Former Doctor Matt Smith has been trying his hand at Hollywood movies since leaving the show and recently hit the red carpet at Cannes Film Festival to promote his new movie 'Lost River', which was directed by Ryan Gosling.
Take a look at all the snaps from the 'Doctor Who' set below...
LIKE US ON FACEBOOK | FOLLOW US ON TWITTER