Things are heating up at Cannes Film Festival 2014 and now Ryan Gosling and the cast of his movie 'Lost River' have descended upon the South of France to promote the film.
The movie's stars Matt Smith and Christina Hendricks joined Ryan at a photocall this afternoon where they all - as you could probably have guessed - looking amazingly hot. Ryan and Matt were joined Reda Kateb, Iain de Caestecker and Christina Hendricks
Notably absent was Eva Mendes, who also stars in the film. The actress previously dated Ryan, however during a TV appearance in February she hinted that they had parted ways.
Matt and Ryan were both looking suitably dapper at the photocall, while Christina went for a chic black ensemble.
The cast are expected to hit the red carpet again this evening at the 'Lost River' premiere, where it's likely they'll be joined by a number of the celebs currently enjoying the Film Festival.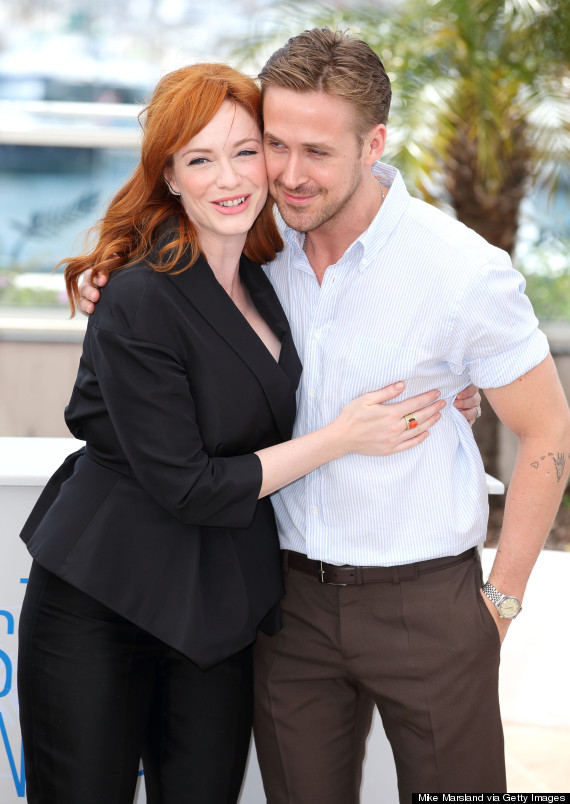 Christina and Ryan starred in 'Drive' together
'Lost River' is Ryan's first project since he announced he was temporarily quitting acting last year and he's enlisted a star-studded cast for his directorial debut.
Since leaving 'Doctor Who', Matt has scored a number of Hollywood roles and he'll also appear in the upcoming Terminator movie.
Very little is known about 'Lost River', previously titled 'How To Catch A Monster', however a trailer released earlier this morning gave fans a sneak peek at what to expect.
Check out all the pics from the 'Lost River' photocall here...
LIKE US ON FACEBOOK | FOLLOW US ON TWITTER